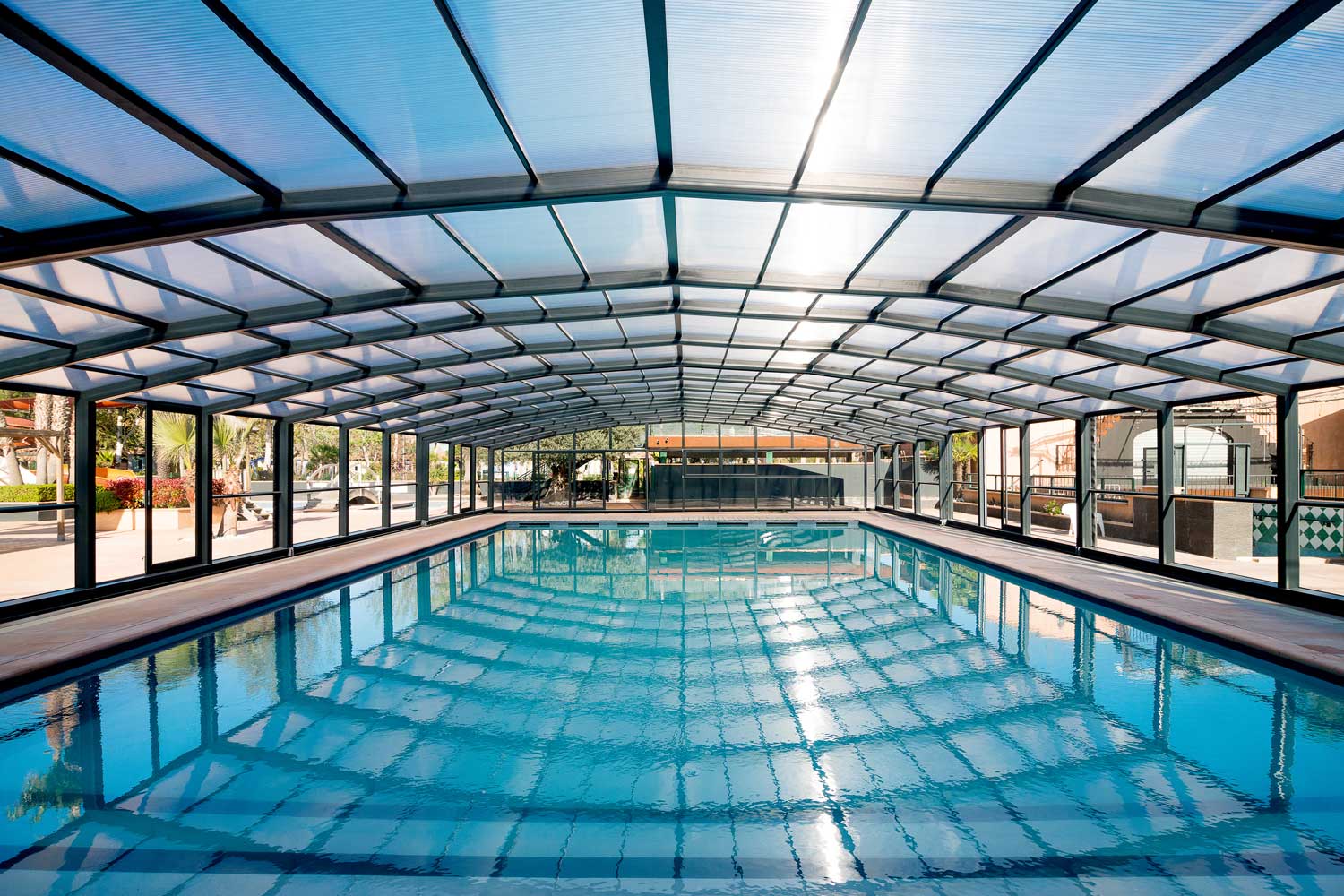 Why choose a pool covering?
Covering your pool is fundamental: an enclosure keeps the water temperature constant and protects the pool from atmospheric agents, reducing the need for daily or periodic maintenance.
One of the watchwords that guide the realisation of Abritaly's projects is "safety": the pool enclosure protects the people you love from possible accidental falls, a factor not to be underestimated especially if you have children or pets. In addition, Abritaly pool coverings are an important means of protection from atmospheric agents such as hail, lightning or simply leaves; also, the process of algae and bacteria growth is slowed down.
Having an enclosure also allows you to get away from home for holidays, business trips or simply because you are leaving a second home, without worrying about the pool, which you will always leave safe and clean. The enclosures are all four-seasons: they replace the winter blanket, allowing you to have the pool always ready for use, even the first time!
Besides, the pool enclosure is a valuable ally in maintaining a constant temperature inside the pool. The practicality of some models means that it is possible to cover the pool during the night, even automatically, avoiding excessive heat loss which would require intervention to restore the initial temperature.
By choosing a pool enclosure you can make the most of this space even during the winter period, keeping the water temperature pleasant and comfortable, without incurring additional costs. Finally, if the pool is close to your house, by choosing some models of pool enclosure you can extend the area of your home: the Relax model, for example, protects and enclosures the entire surface of the pool.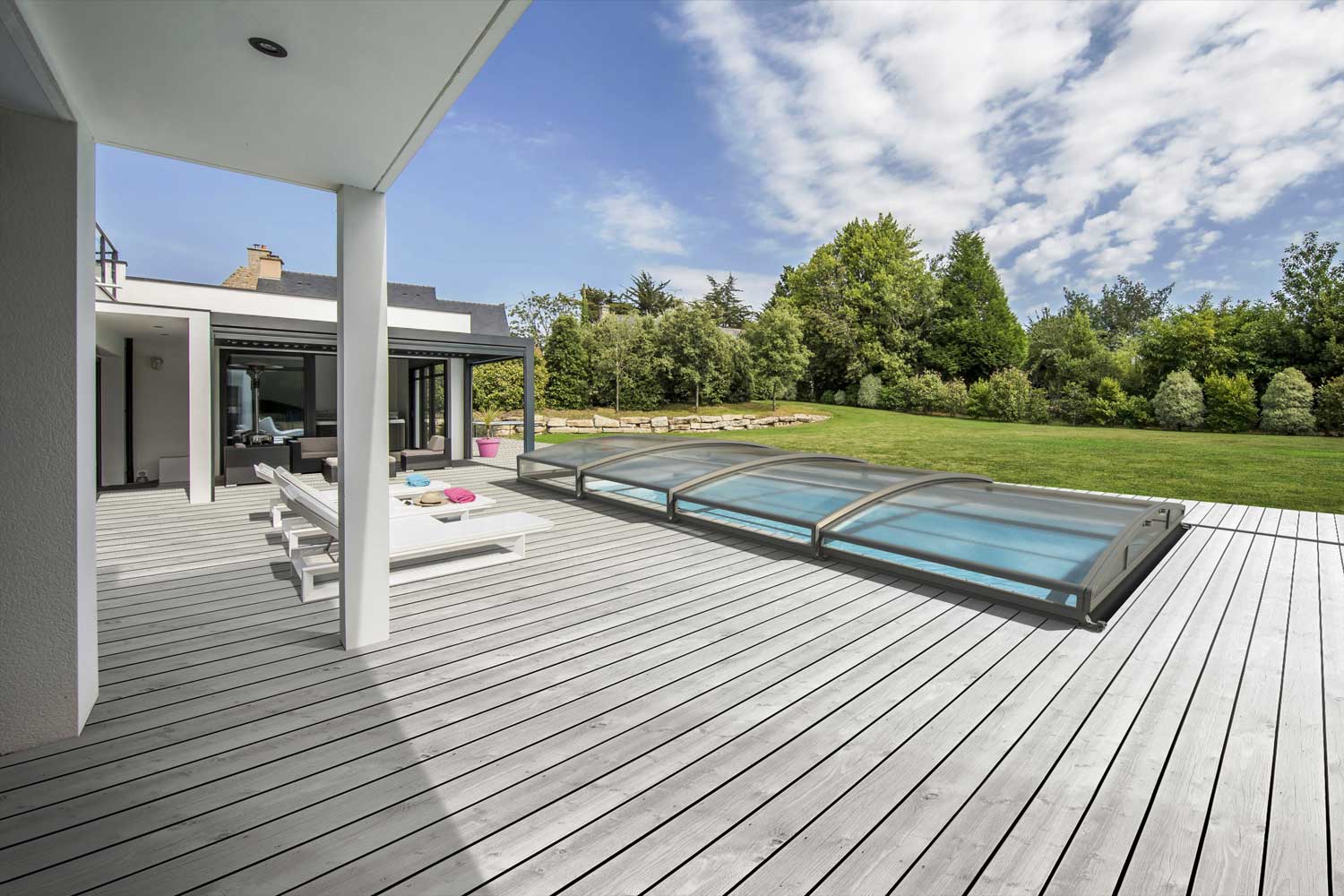 Outdoor and indoor pool coverings
Outdoor pool coverings are an indispensable accessory for those who want effective pool protection, reduced maintenance times and additional benefits.
It is ideal for protecting the family and children from accidental falls into the water, limiting water evaporation and heat loss with consequent economic savings, due to reduced water consumption and less use of the heating system.
In addition, Abritaly's pool enclosures ensure adequate protection of the water from external pollution (insects, leaves, rain, dust, etc.) which would compromise its quality, leading to the growth of algae and bacteria.
Let us design your pool covering
Each type of pool and each of your requirements corresponds to a different design: Abritaly designs and customises your enclosure respecting "Made in Italy" style and turning your every desire into reality.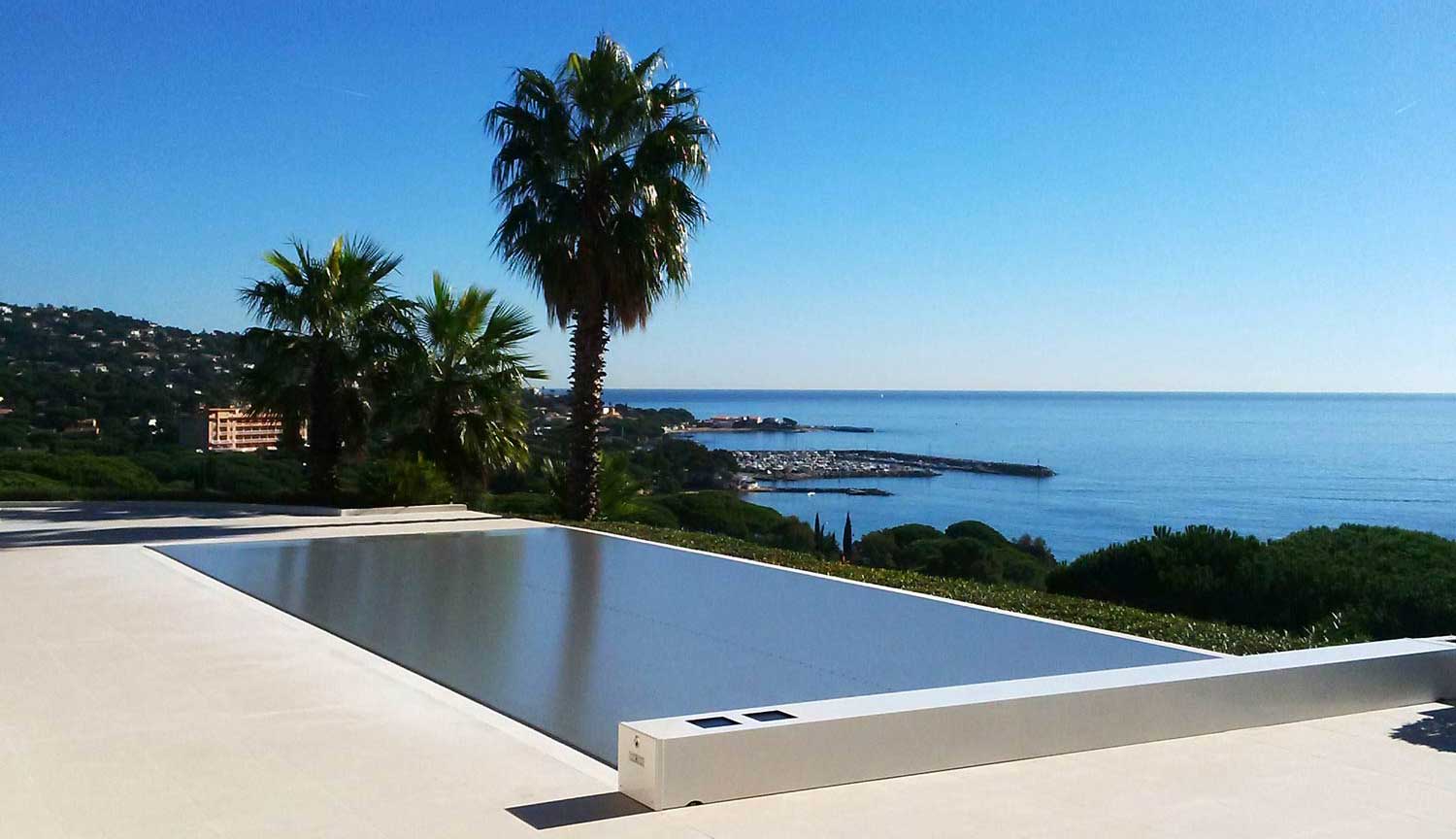 Thanks to the quality of the materials selected, minimalist design and our experience in the sector, Abritaly offers a wide range of products including:
Our reliability guarantees
Abritaly has over 40 years of experience in the production and marketing of pool coverings. Italian design has always been synonymous with the quality of the products chosen and the minimalist lines created.
Safety, reliability and patents obtained over the years have been fundamental milestones along our way and today allow us to create customised concepts. In addition to the wide range of products offered to cover and protect swimming pools and terraces, Abritaly also provides an after-sales maintenance service.
All our products are guaranteed by patents and certificates which testify to their safety and cleanliness, and the trust of those throughout Italy who have already chosen this brand.
Compliance and standards
Abritaly is fully conversant with current legislation on pool enclosures in Europe and, precisely for this reason, offers a series of solutions that protect health and promote safety, especially for children. All Abritaly pool enclosures comply with standards NF P 90-309 and NF P 90-308 + A1 and UNI 11718.
Reliability: each enclosure is created specifically to meet your needs, which is why Abritaly prepares orders with highly detailed designs and drawings.
Systematic testing: the enclosure is subject to specific snow, hail and wind resistance tests. The loads caused by snow accumulated on the enclosure or gusts of wind are calculated by computer for added safety.
Safe and durable materials: the materials used for pool enclosures are reliable in all weather conditions, ensuring a quality product that will allow you to enjoy the pool even beyond the summer.