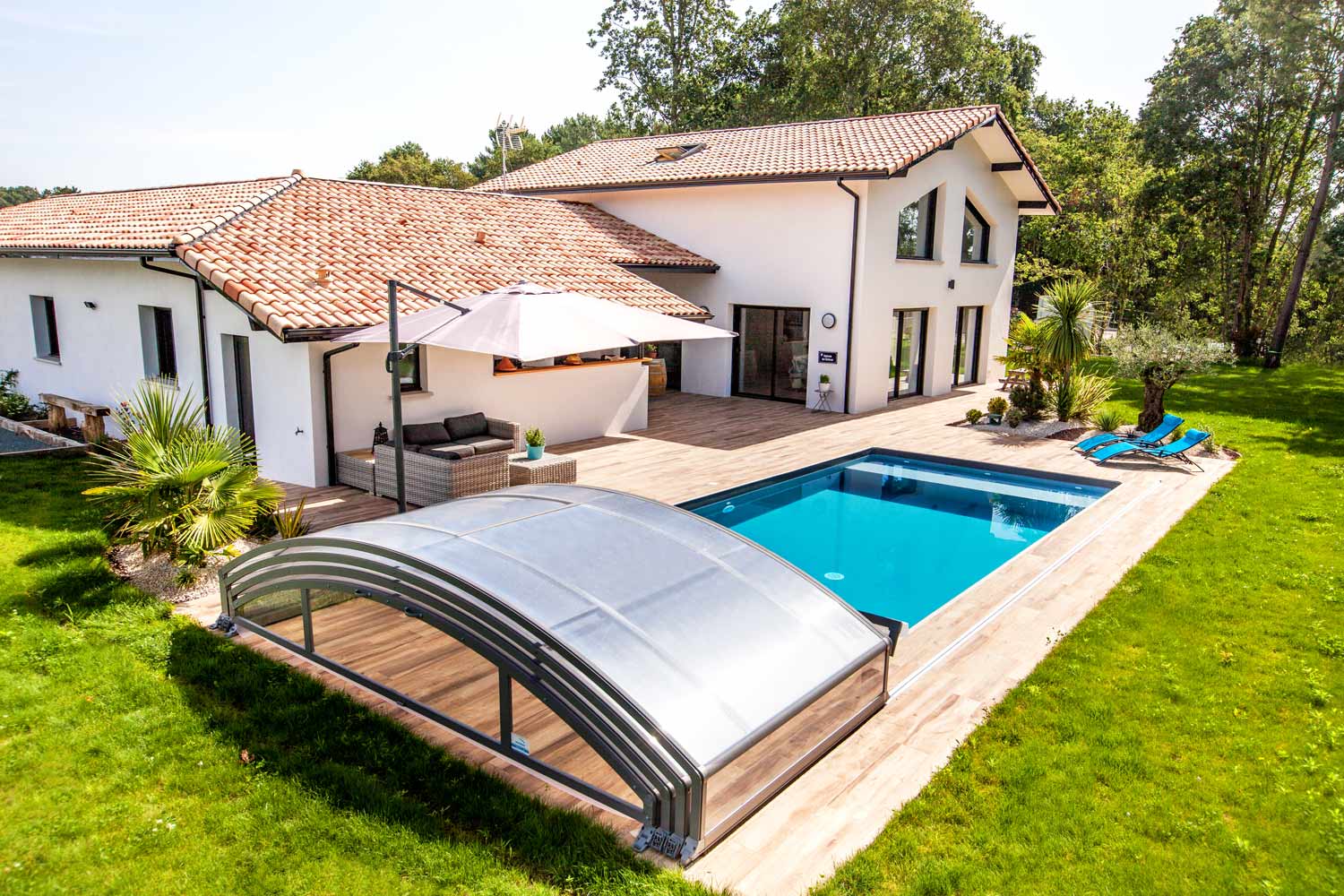 What are Comfort enclosures?
Models from Abritaly's Comfort line create an enchanting sheltered space that encourages poolside relaxation.
Models from Abritaly's Comfort line create an enchanting sheltered space that encourages poolside relaxation.
Comfort models always ensure comfort and safety to make your leisure time more enjoyable.
Advantages of Comfort enclosures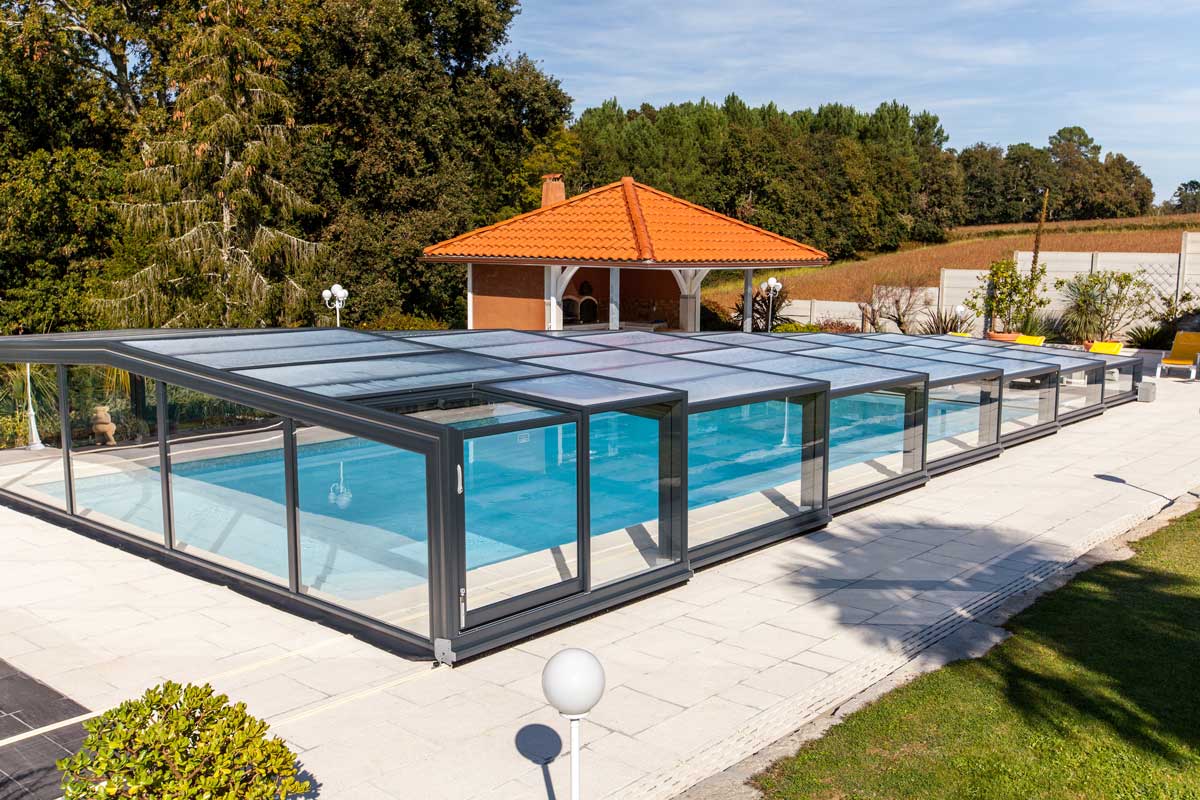 1
360° protection: the enclosure helps to protect against risks due to water and weather conditions such as rain, wind and hail. It also keeps your pool free of insects, leaves and pollution all year round.
2
Water always warm: the Comfort enclosure keeps the water temperature constant regardless of the outdoor climate, so you can use it any time, even on the coldest days.
3
Italian design: this model of enclosure transforms your pool into a design object with an unmistakable style, adapting to your personal taste without detracting from the essence of your environment.
4
Reduced maintenance: Abritaly's Comfort enclosures relieve you of the burden of daily maintenance.
5
Enclosures that are comfortable to use, reaching a height of up to 180 cm. No permits are required.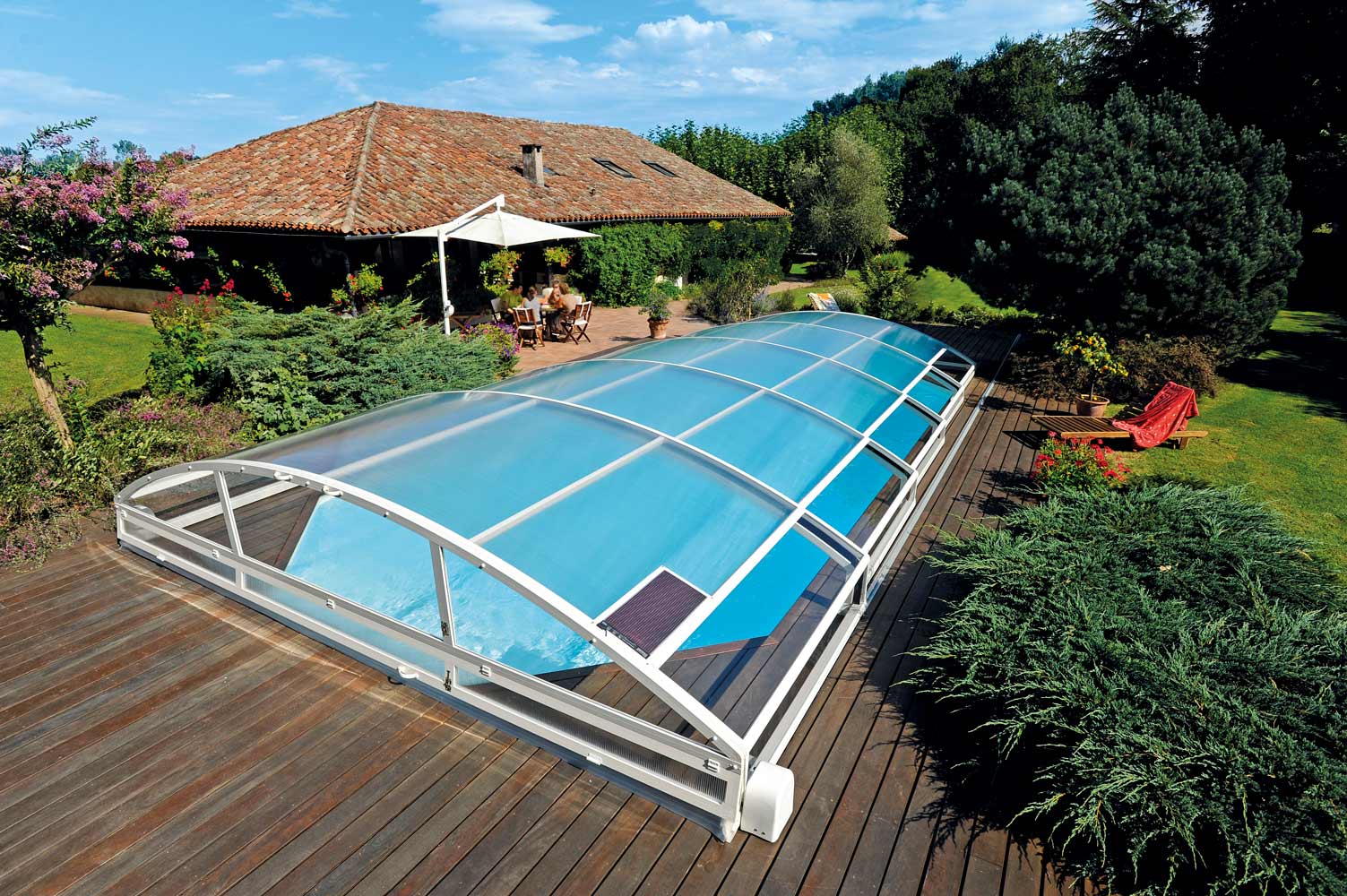 Why choose this model
Comfort enclosures are the ideal choice for convenience, practicality and safety. As far as safety is concerned, Abritaly's primary objective is to guarantee compliance with applicable regulations: for this reason, all enclosures in the range are approved and can be locked, guaranteeing optimum safety.
Comfort enclosures are perfect because they create a comfortable, designer space, providing the possibility of using the pool even in winter. They are convenient to use, do not require excessive effort and reduce maintenance. With their modern and aesthetically pleasing appearance, Abritaly pool enclosures are designed to be discreet and blend in perfectly with the landscape.
Comfort Enclosure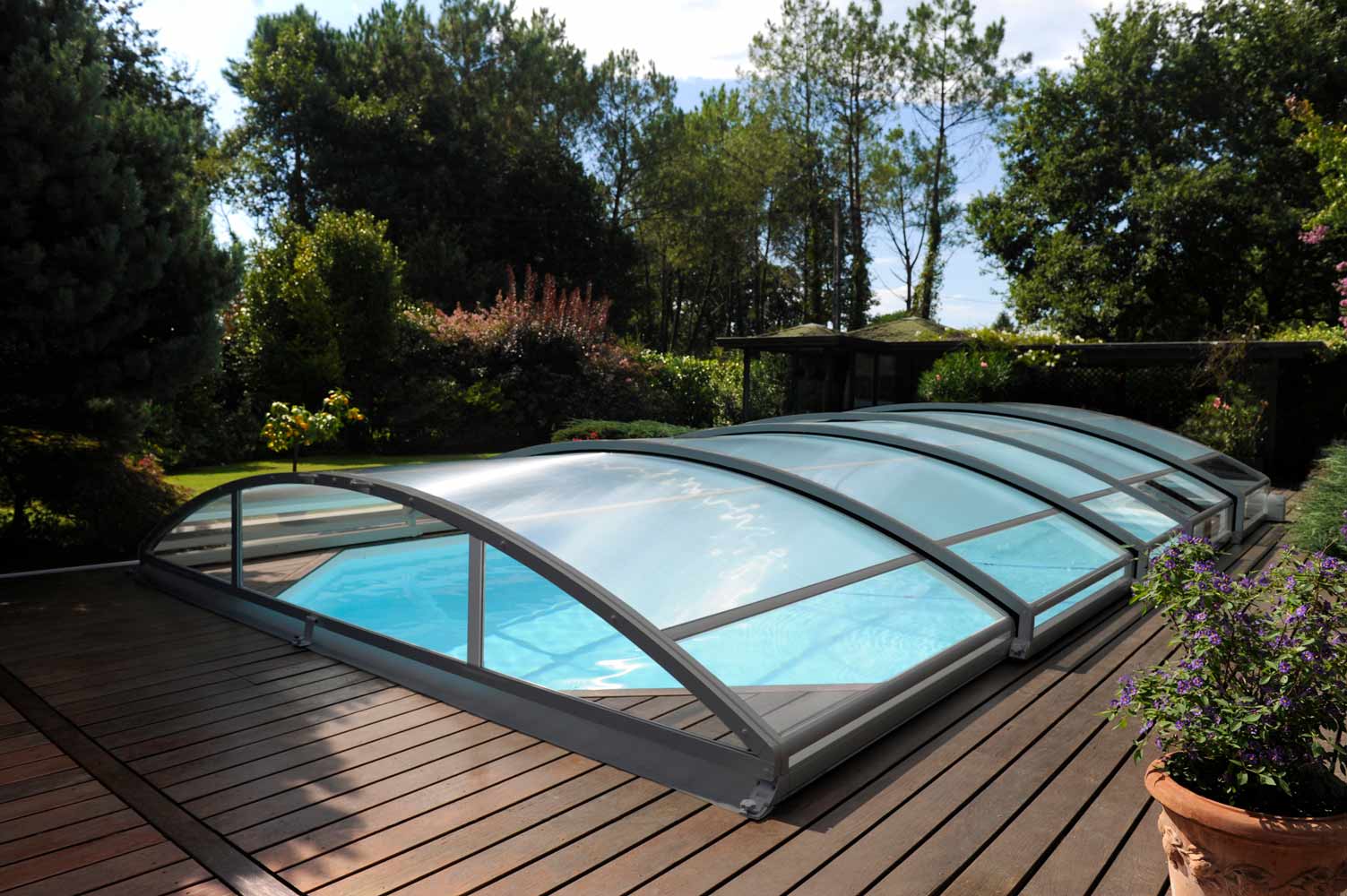 Medium telescopic
The medium telescopic Comfort pool enclosures are characterised by simple and intuitive use, as well as a hermetic seal that protects the pool from various weather conditions allowing you to use it all year round. They are also available in a motorised version.
Discover our products
Comfort Enclosure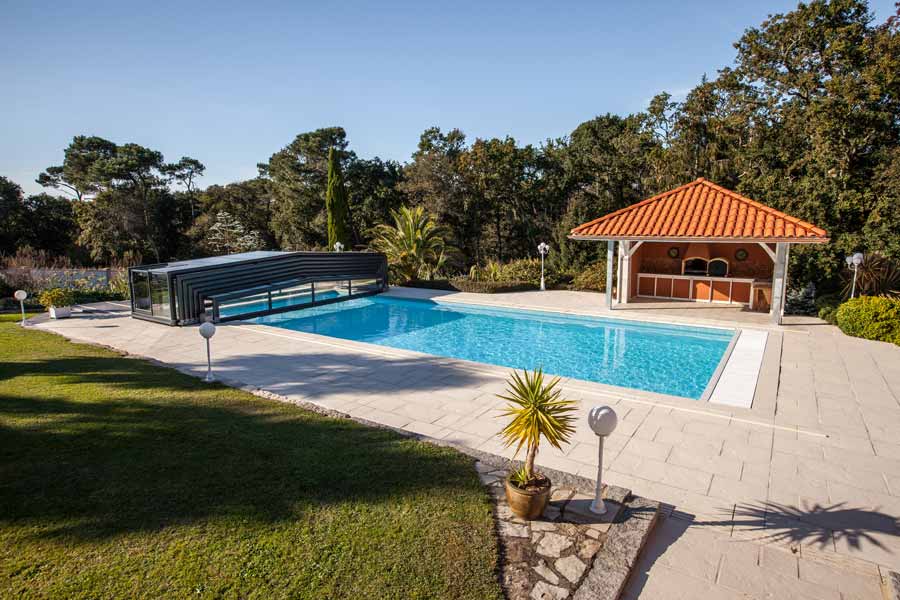 Semi-high
Semi-high Comfort pool enclosures are characterised by high strength of materials, a unique lightness of the structure and the added value they bring to the home. All Abritaly enclosures feature state-of-the-art technology, which allows them to be operated by remote control. There are several models, including the semi-high twin-wall, motorised twin-wall, Cristal and motorised Cristal models.
Discover our products