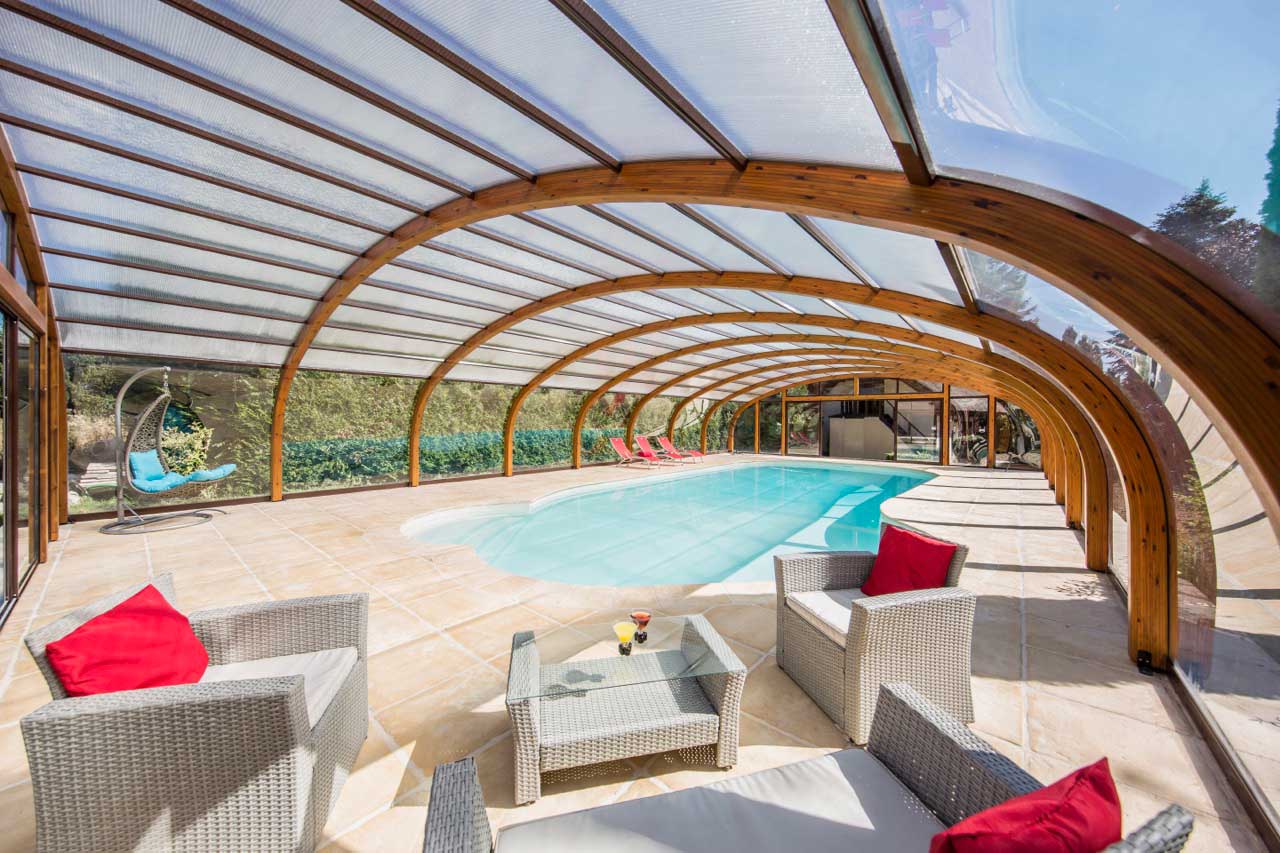 Timber pool enclosures
Timber pool enclosures are a product with a refined design that combines elegance, solidity and aesthetics. This structure protects the pool from the weather and humidity while ensuring a reduced aesthetic impact on the surrounding environment.
Pool enclosures in laminated or solid timber, for example, are ideal for elegantly enhancing your garden, providing a comfortable and personalised poolside relaxation area. Timber pool enclosures contribute to an environment of refined sophistication.
In addition to design, Abritaly also takes care of user safety, by using Class 4 timber and cladding in fire class M2.
Laminated timber pool enclosures: a unique design
The laminated timber enclosures in the Relax line not only protect the pool but also create a comfortable living space.
This model allows swimming 365 days a year, bringing significant added value for private individuals, hospitality and catering facilities, which can thus make use of the pool in all seasons. By choosing to install a front access door and windows as an optional extra, the enclosure is transformed into a beautiful room (more suitable, in this case, for high aluminium models).
Combined with steel - in steel and cantilevered timber pool enclosures - it is possible to obtain a structure that perfectly combines stability with customisation possibilities, thanks to the versatility of the material. From this point of view, Abritaly's telescopic timber pool enclosures allow you to transform your garden into a perfect combination of nature and technology.
An Abritaly expert will guide you through the entire process of creating your customised outdoor pool enclosure design, assisting you in the choice of materials, colours and other options, including the possibility of adding a motorisation mechanism.
Pool enclosures in timber