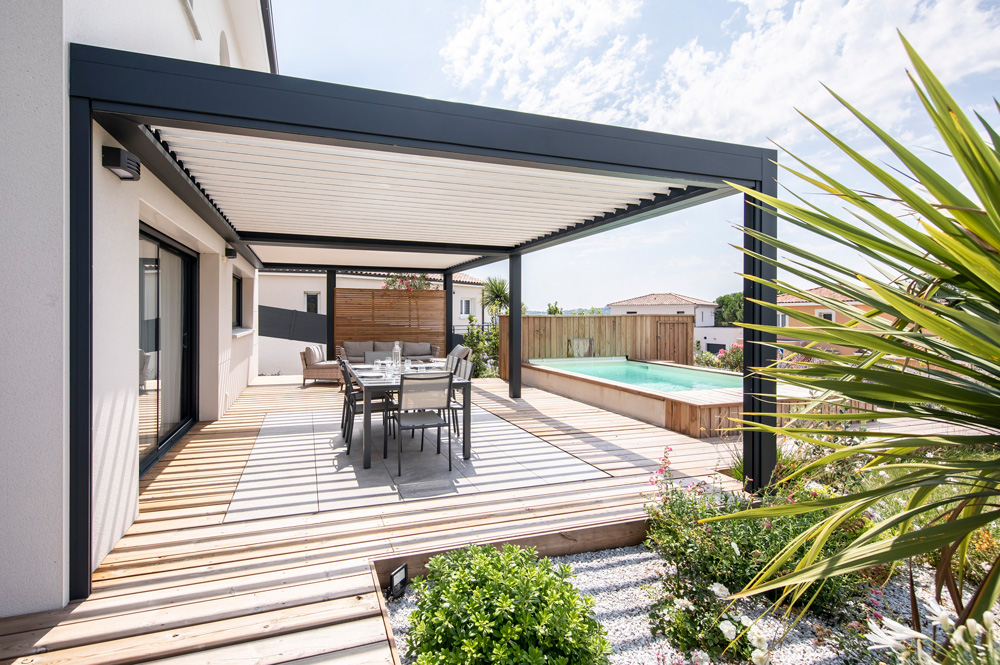 Bioclimatic Pergolas
A new living space characterised by contemporary architecture, pergolas have become an essential part of the outdoor space.
With its evolutionary aluminium structure, it can be adapted to your wishes, allowing you to fully enjoy your patio.
Create a new living space with the bioclimatic pergolas
Our bioclimatic covers
Forget about the weather and enjoy the outdoor life in every season. Abritaly's pergolas are tailor-made, made of thermo-lacquered aluminium Qualicoat and Qualimarine label (aluminium and thermo-lacquered guaranteed 10 years) and offer different types of roofs: retractable, fixed or tilting blades, in order to adapt to everyone's lifestyle.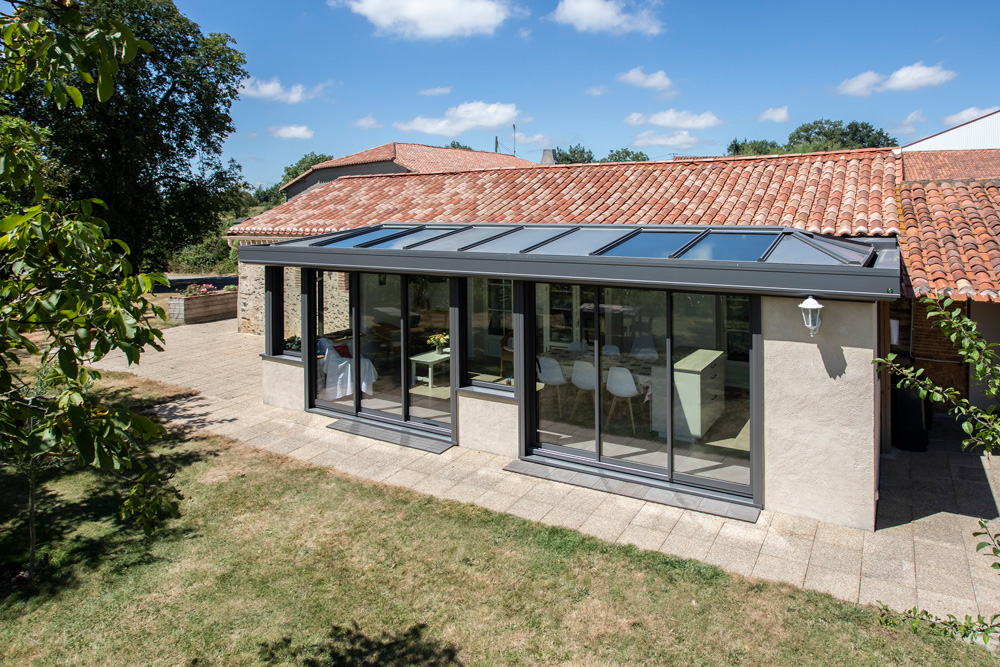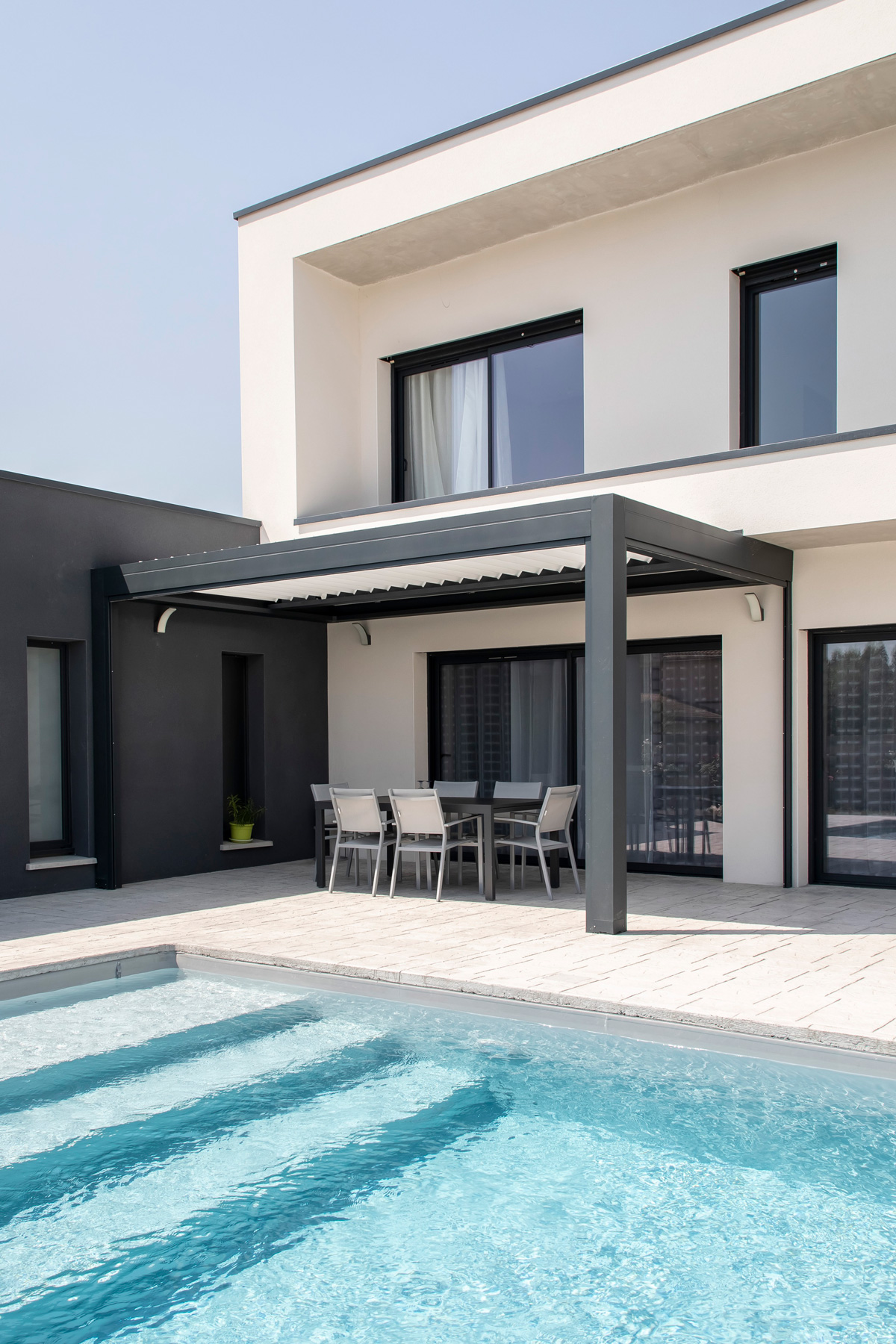 Adaptable bioclimatic designer pergolas for a customised lifestyle.
With a fixed, adjustable, or tilting blades roof, the bioclimatic pergola roof system have become a major must have of outdoor spaces. No matter if it extends from your house over a patio or is free-standing, it allows to create a real living space to be shared and enjoy your garden and pool-side space. The whole range of pergolas from Abritaly is tailor-made.
Made of a thermo-lacquered aluminium structure, labelled Qualicoat and Qualimarine (aluminium and thermolacquage guaranteed 10 years), Abritaly's Pergolas are characterised by a contemporary design that will give your house a touch of modernity and charm.
You can also choose the color, each pergola can be made in gray, white, beige, black.
With high quality materials and great adjustability, the pergola we provide can come with fixed roof, providing isolation and perfect waterproofness, with retractable roof, to adapt the space to your mood, or else with tilting blades, assuring good ventilation and the possibility of piloting the patio's exposure to the sun by changing the blades inclination.
Abritaly is with you all along your project and designs with you the pergola that suit you better.