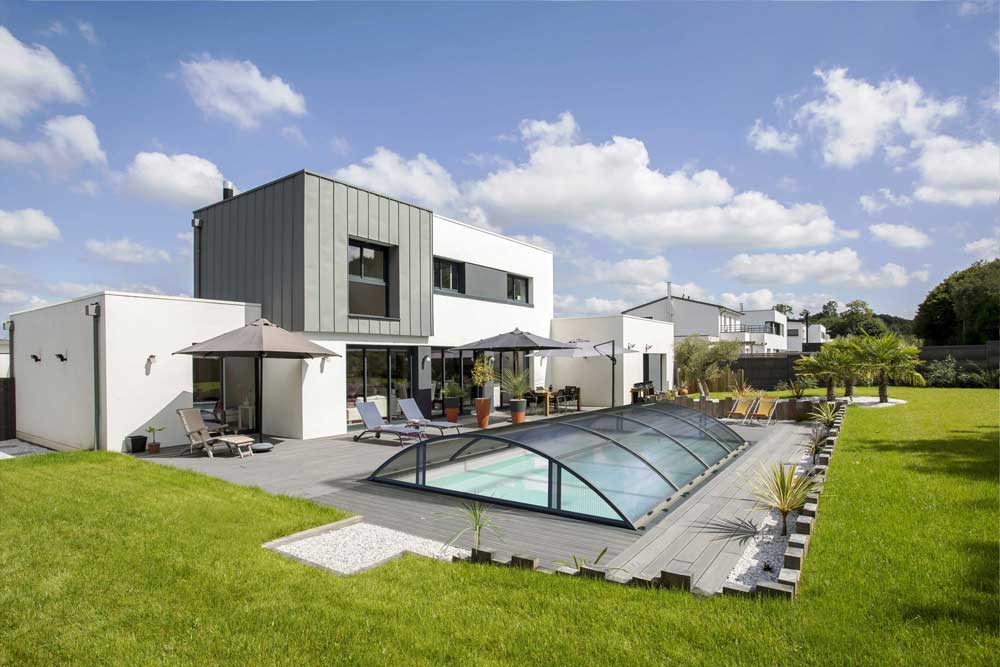 Removable enclosures
Our removable pool enclosures are the ideal product to combine functionality and aesthetics: these models allow you to discover all the advantages of covered swimming, especially during the cold season, enjoying discreet and technologically advanced protection.
Removable pool enclosures are an efficient solution that does not compromise on versatility of use and elegant design. The flat or low enclosure models (in twin-wall polycarbonate or Cristal) offer the possibility of covering the pool at night, thanks to a simple manual or motorised opening and closing system. The convenience and patented materials ensure a relaxing poolside experience for the whole family, in total safety.
Removable pool enclosures: comfort and safety
A removable pool enclosure is a functional and versatile model: safety, design and hygiene are combined in a discreet structure that is not invasive of the surrounding space. Thanks to its year-round protection, your pool will always have clean water, greatly reducing maintenance costs.
Abritaly will create a customised design, proposing the enclosure model designed specifically for your needs and in harmony with the surrounding environment. Throughout the entire process, from the first contact to the after-sales phase, an Abritaly professional will support you to answer any questions you may have, and to offer a customer service tailored to your needs.
Abritaly, synonymous with "Made in Italy" design for over 40 years, translates its values into removable pool enclosures with minimal and elegant lines, born of Italian excellence in the sector.