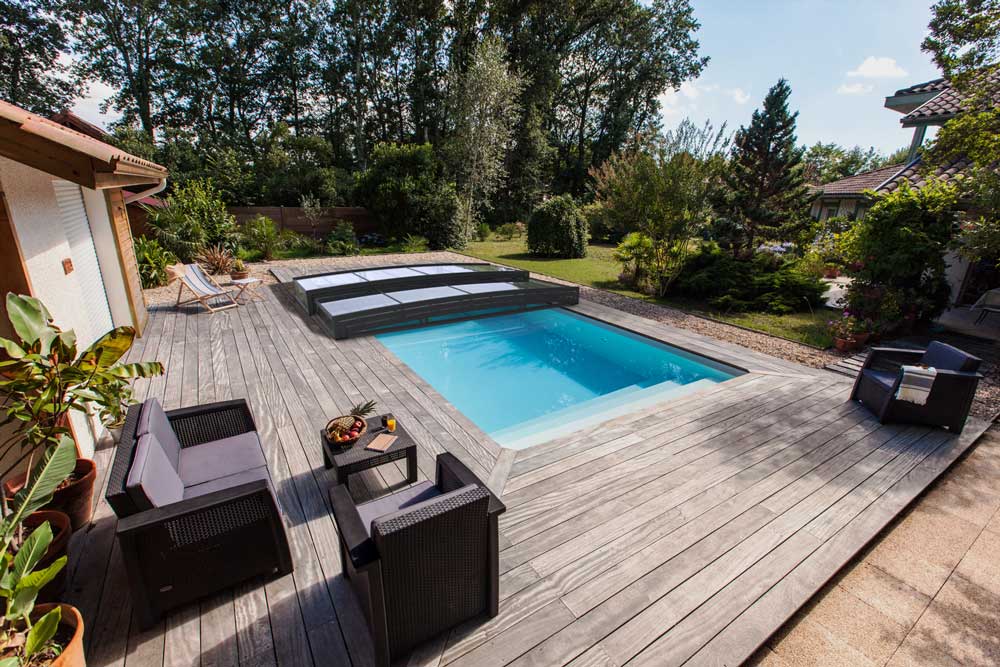 Telescopic enclosures
for pools
Telescopic pool enclosures allow you to protect your pool by creating a real outdoor space that can be used both in summer and winter. By choosing a telescopic pool enclosure you can create a wonderfully sheltered space where you can spend your leisure time all year round.
With movable pool enclosurs, you can considerably reduce maintenance costs: thanks to the opportunity to fully customise your project you can keep the water temperature constant without the need to heat it, to reduce evaporation and, at the same time, to protect the pool from atmospheric agents.
Movable and telescopic pool enclosures are a valuable ally for both private individuals and hospitality facilities, who wish to optimise the space around the pool while maintaining high quality and safety standards.
Telescopic pool enclosure with modern and functional design
Comfort, safety for children and space optimisation are the guiding principles of pool enclosures. Abritaly's telescopic pool enclosures create a modern, UV-protected bathing area. The quality of the materials used, patents and over 40 years of experience in the sector make Abritaly telescopic enclosures one of the most successful products on the market - synonymous with modern design and attention to detail.
An expert from the Abritaly team will personally take care of your in-ground pool enclosure project, accompanying you all the way from the choice of the type best suited to your needs, right through to final testing.
Telescopic pool enclosure