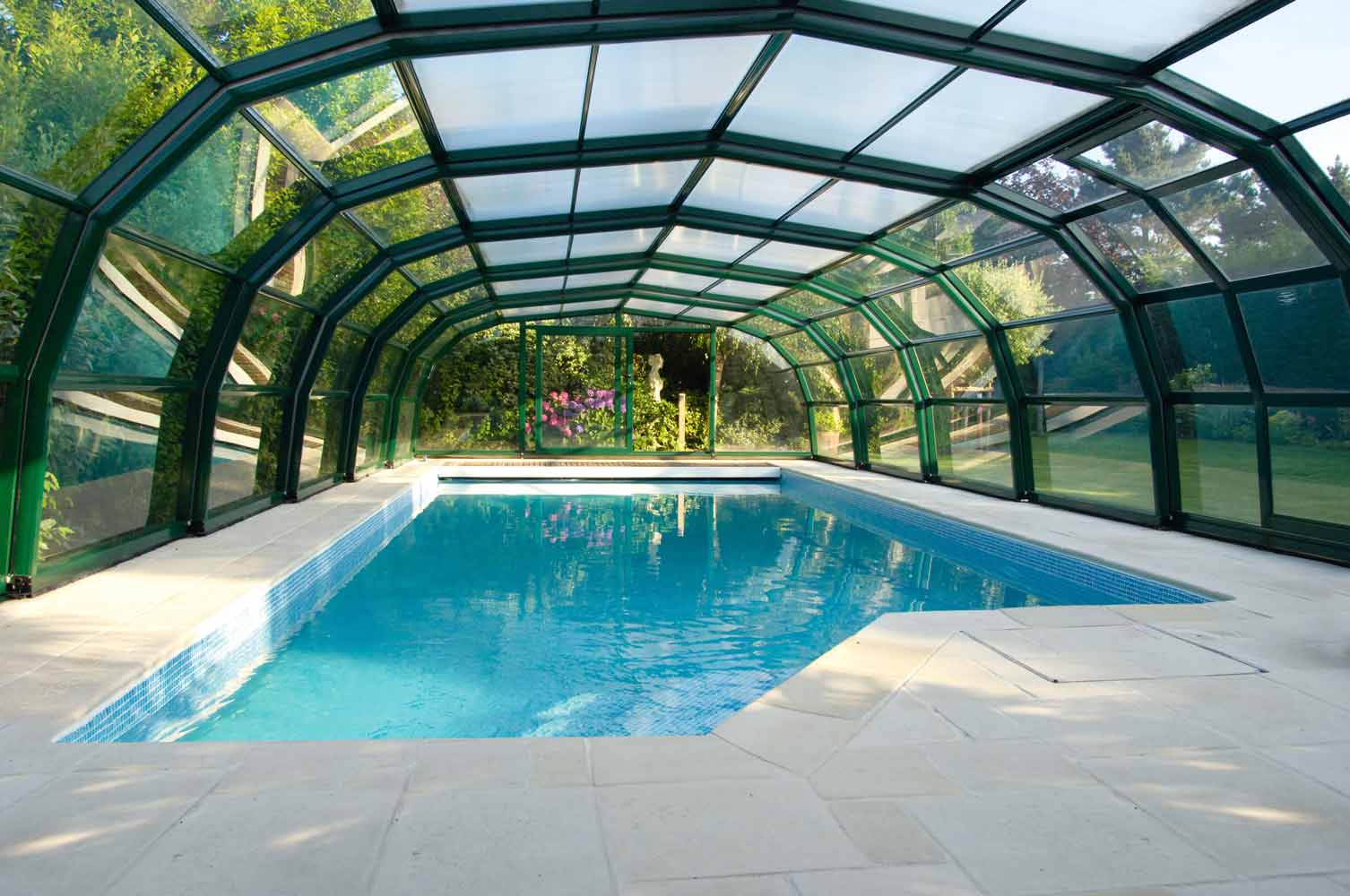 What are Relax enclosures?
The models in Abritaly's Relax line enclosureand completely protect the pool, offering a welcoming space in which to spend relaxing moments in and out of the water.
The pool enclosure becomes a real extension of the house, with possible direct access from the room to the pool. Built against a wall, free-standing, in wood or aluminium: they are the perfect solution for enjoying your garden in complete peace and quiet. The Relax models provide a space to experience together with friends and family: in a single space, you will have the possibility to enjoy both an indoor and an outdoor swimming pool at the same time
Advantages of Relax enclosures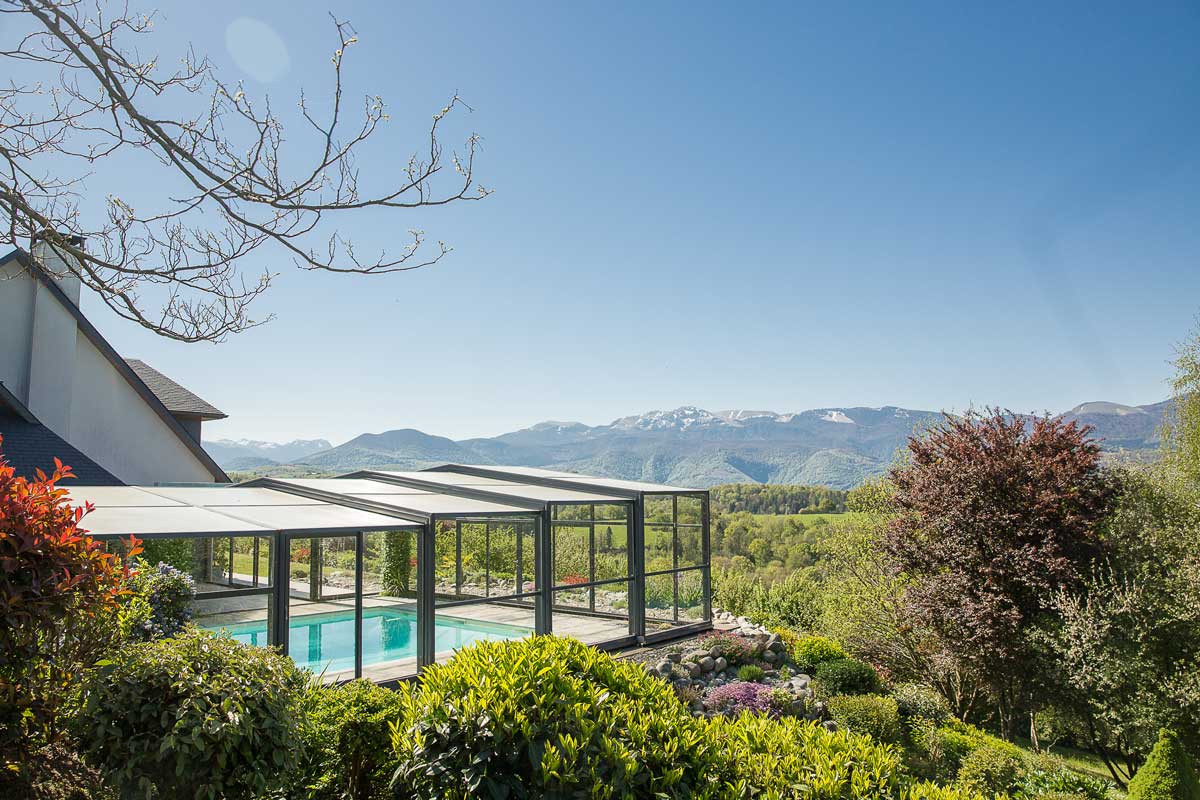 1
Complete protection: closing the pool regularly means protecting it from UV rays and the weather, prolonging its life and reducing maintenance work.
2
Reduction in maintenance costs: less heat dispersion also means less water evaporation. You will no longer have to top up the pool, saving both maintenance time and your costs.
3
Elegant design: Relax enclosures allow you to transform your pool into a design environment without detracting from your garden.
4
Safety in accordance with regulations: the use of an enclosure can be fundamental to enjoying your relaxation and limiting accidental falls into the water, especially for children and pets, which can potentially be very dangerous.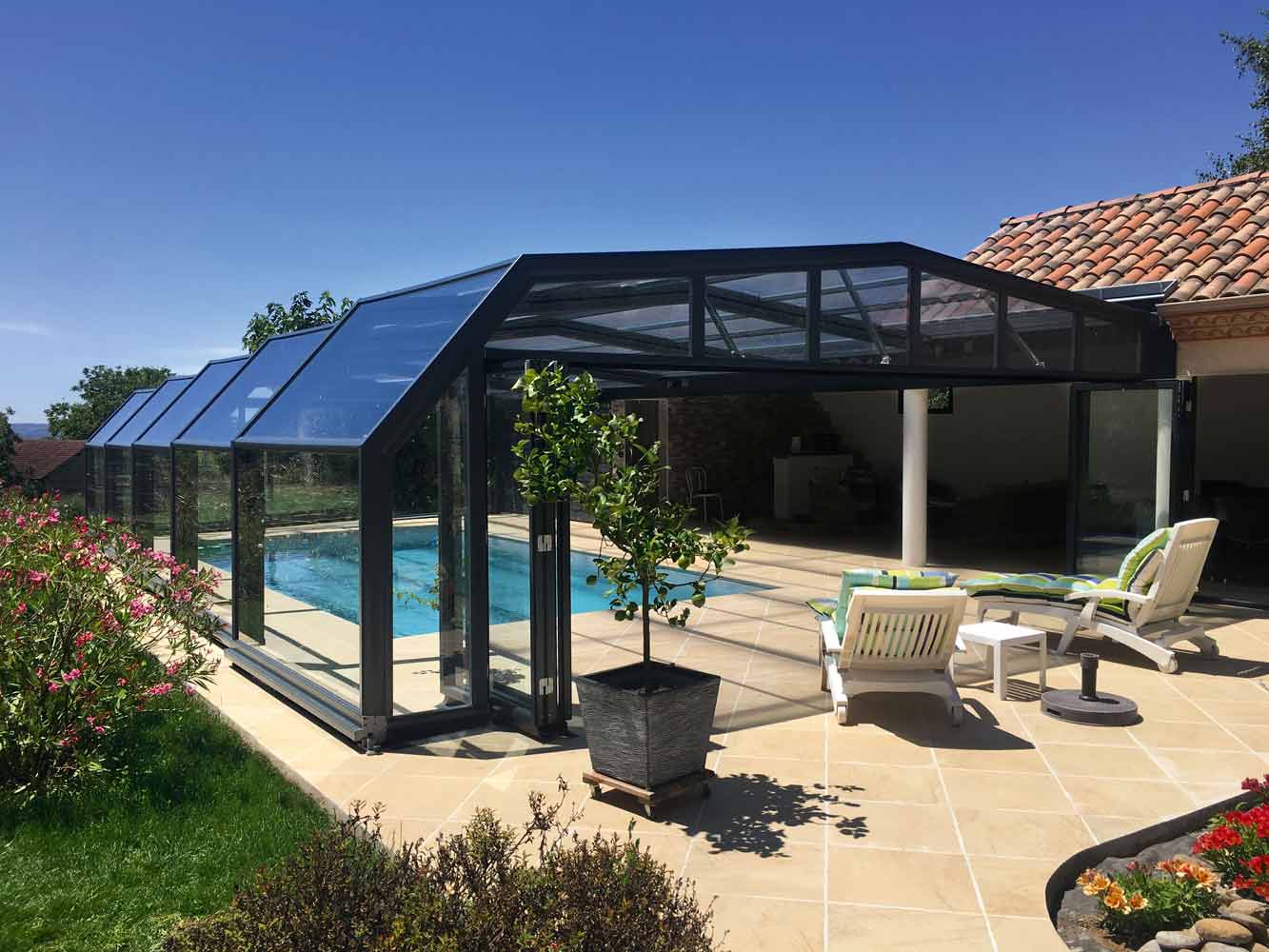 Why choose this model
These Relax enclosures are excellent for keeping the pool sheltered and providing a space where you can spend endless hours having fun or relaxing. Indoor pool in the winter, and outdoor pool for the summer!
These pool enclosure models are characterised by a very sturdy structure, particular convenience and practicality in use without requiring excessive effort, and a pleasant and unobtrusive visual impression. In addition, they allow the reduction of daily maintenance. All Abritaly enclosures comply with the law and safety regulations.
Relax Enclosures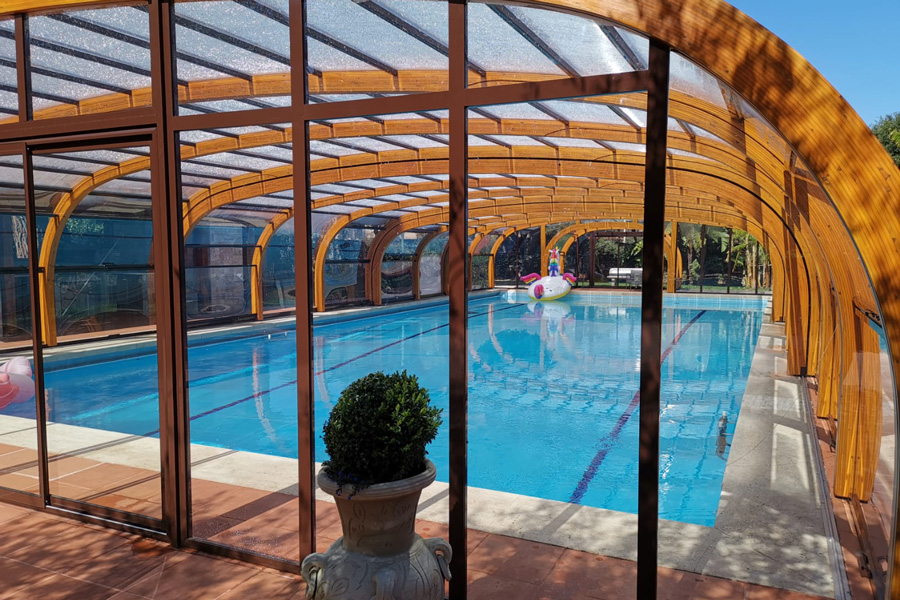 Timber model
The timber Relax pool enclosures convey a certain elegance to your garden. This material, used successfully in construction and almost all public swimming pools, allows us to combine aesthetics, solidity and durability. Timber also makes it possible to personalise the works with more controlled modifications.
Discover our products
Relax Enclosures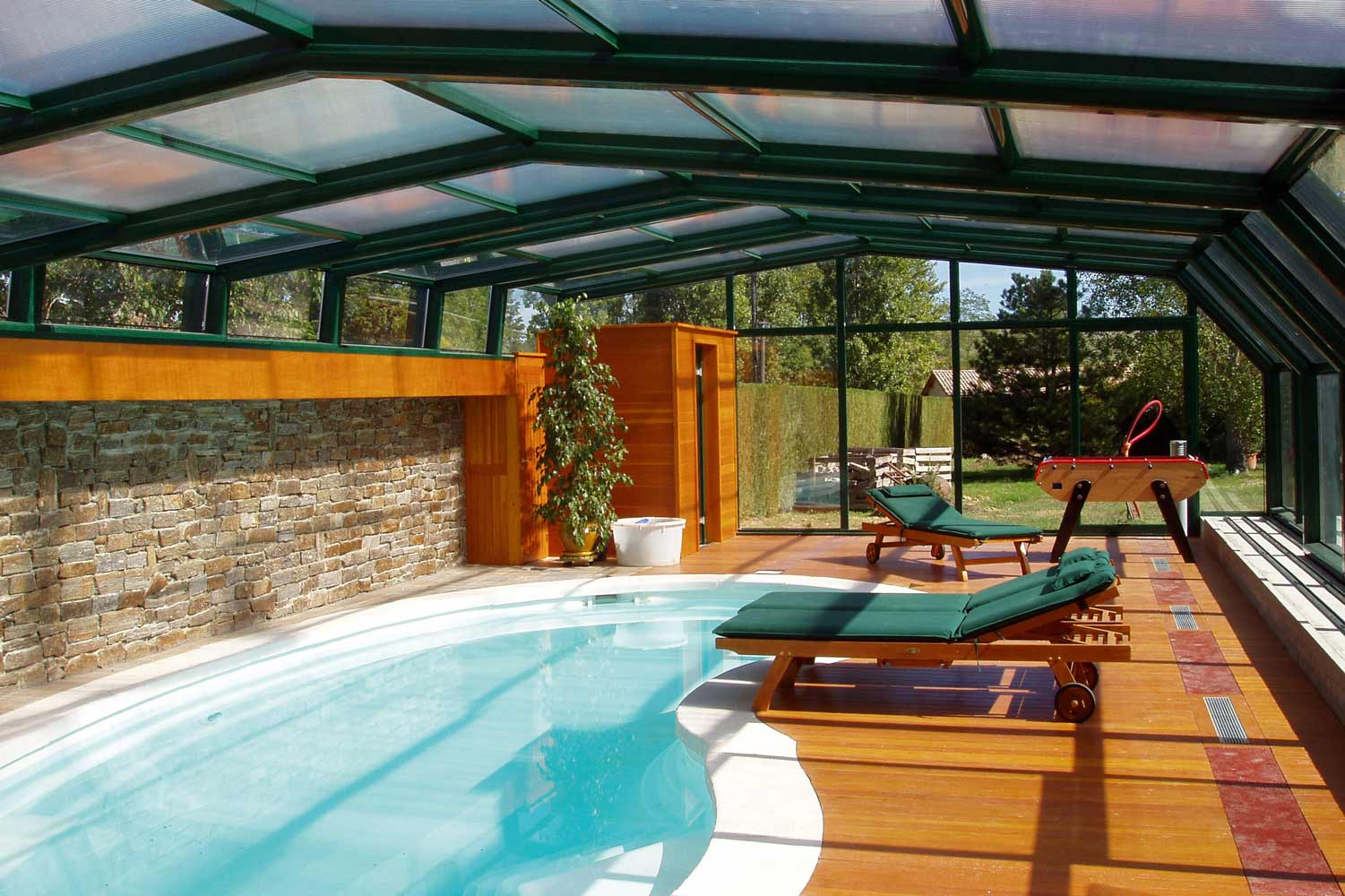 Aluminium model
Aluminium Relax pool enclosures are particularly light, but equally strong structures. The great versatility of this material allows the creation of structures with variable section and thickness. This structure is perfectly balanced by the great strength and resistance provided by the stainless steel connection plates and M8/A2 steel fixings.
Discover our products
Relax Enclosures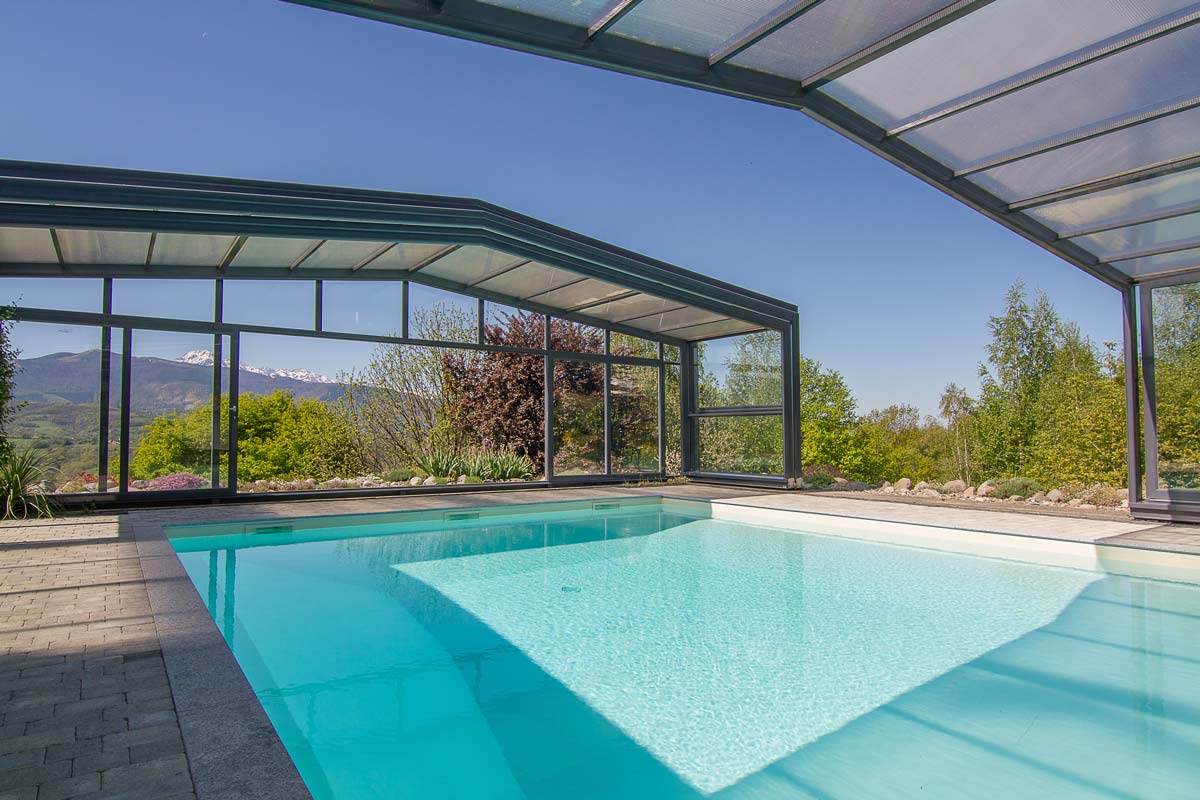 XXL model
The solution adopted by hospitality facilities and those who want a relaxation, sport and fitness area or an outdoor lounge. Abritaly's experience and know-how enable us to respond to large-scale projects. Campsites, hotels, B&B's and restaurants have already trusted us to cover swimming pools up to 25 m wide. The use of tempered safety glass is a great advantage as this material perfectly meets the regulations in force for swimming pools which are open to the public, as well as the fire regulations.
Discover our products