Abritaly, with over 40 years of experience in the sector both nationally and internationally, will accompany you in the realisation of your entire pool enclosure project.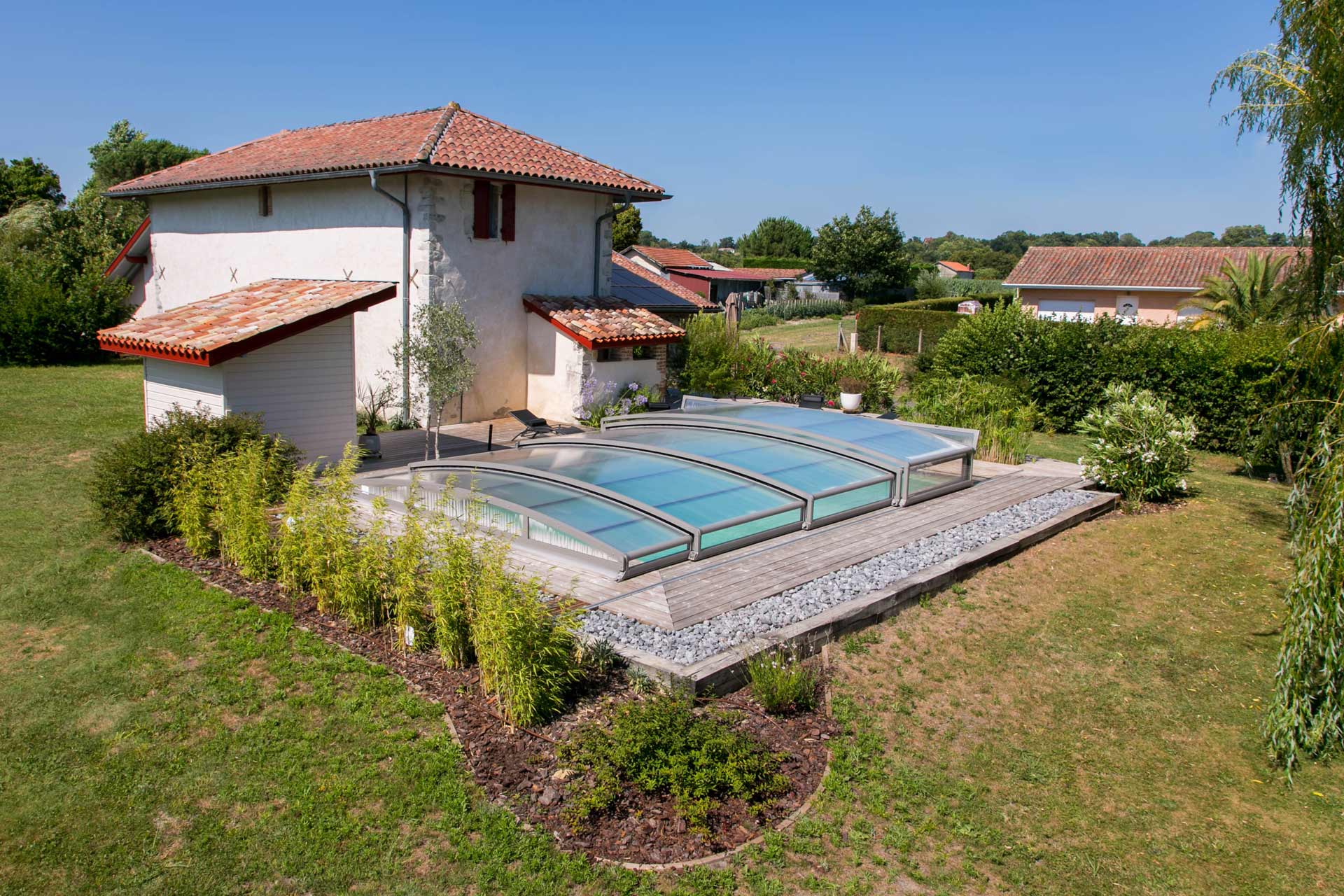 Abritaly's services
Abritaly's mission is to satisfy its customers through the creation of personalised designs distinguished by the quality of the materials chosen and the "Made in Italy" character. To do this, it guides you from the first telephone contact to the installation of your design project, focusing on what you want and the objectives you want to achieve with the pool covering.
An Abritaly professional will take care of your project from the concept phase to the concrete realisation of the dream you have seen only on paper. Where does this journey together begin? With a free survey in which a technician, after having seen the pool, lays out the guidelines of the project with you. Complete customisation, elegant design and safe materials are the cornerstones around which Abritaly's entire activity revolves.
After-Sales Services
In keeping with its philosophy, Abritaly does not abandon you when the installation of the pool cover has been completed. In fact, it remains available for all your requirements, offering a maintenance and after-sales service that you can access at any time.
Taking constant care of your pool enclosure over time through routine maintenance guarantees the durability of the product: this is why Abritaly provides a qualified professional to carry out this activity directly at your home. In the event of a failure or need for extraordinary maintenance, Abritaly will send a specialised technician to resolve your problem promptly and effectively.
Abritaly has been designing, building and installing custom-made pool enclosures in Italy and abroad for over 40 years.
Patents
The excellence of their designer lines and the innovation of 40 years of experience are encapsulated in the patents for the products in the Abritaly range. Over the years, the company has grown thanks to its ability to innovate in the pool cover and enclosure sector by introducing novel solutions that improve the customer's experience: cutting-edge technology and materials are embodied in the numerous patents obtained.
Every innovation has been a step towards improving the safety of consumers who can now enjoy products not only with minimalist and elegant designs, but which are also functional in protecting the pool and those who use it. Abritaly's expertise, professionalism and passion for its craft have made it one of Europe's leading pool cover and enclosure manufacturers.