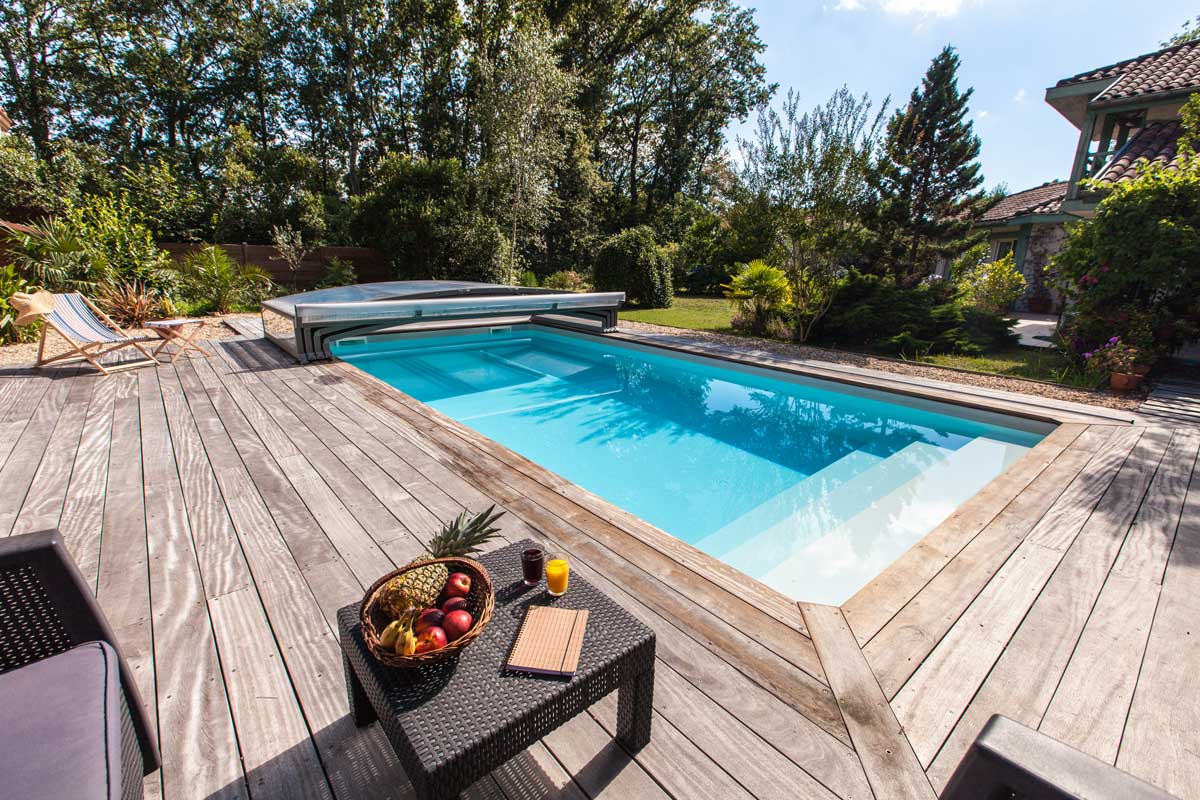 What are Basic Enclosure
In designing the Basic enclosure line, Abritaly has emphasised comfort and efficiency. These models are in fact among the most intuitive to use, while preserving a wide range of customisations.
This type of pool enclosure has a reduced height that varies according to the model chosen - low or telescopic, removable or sliding, motorised or manual - to adapt to all types of environment. Abritaly's Basic enclosures allow you to use the pool all year round, as you can also swim under the enclosure.
Advantages of Basic Enclosures
1
Smart use: the ease of use of these types of enclosures makes them suitable for anyone and the great variety of models allows them to be installed in any type of environment.
2
Thermal insulation and extension of the seasons: as these roofs are low, they produce a strong greenhouse effect, guaranteeing a pleasant water temperature in which you can swim all year round, regardless of the outside temperature or weather conditions.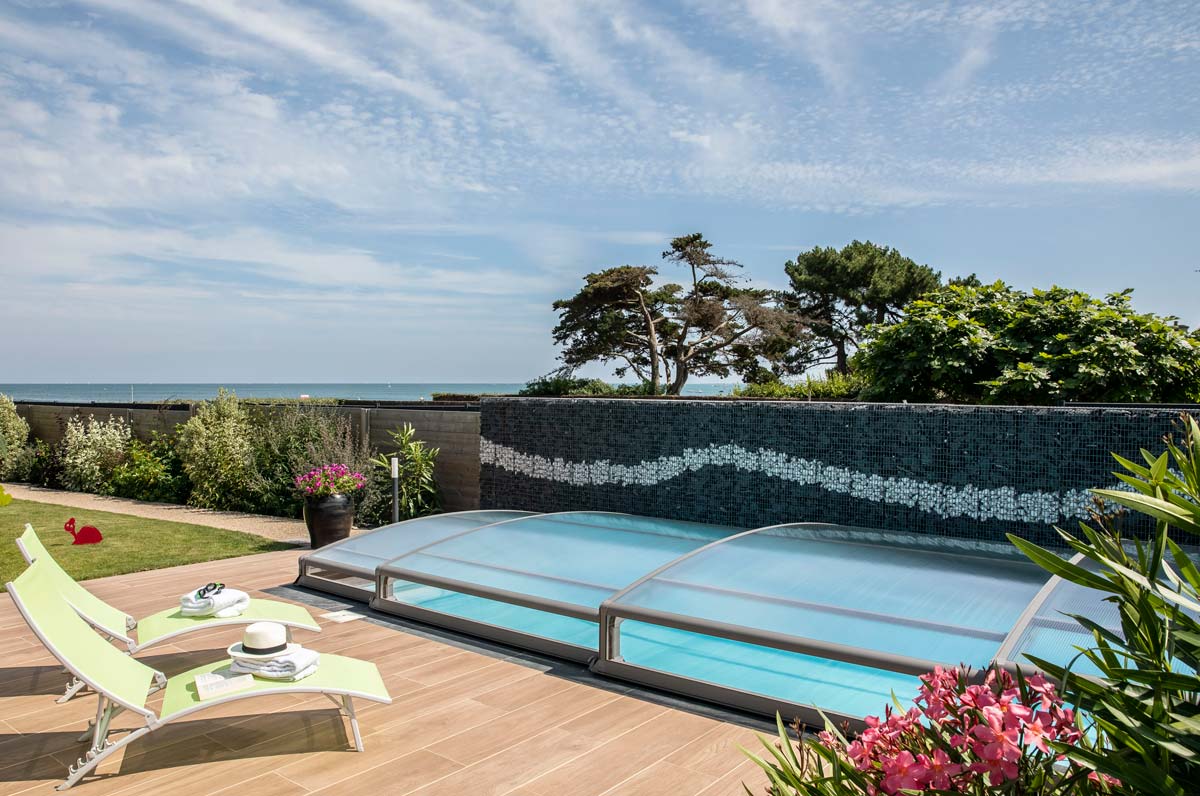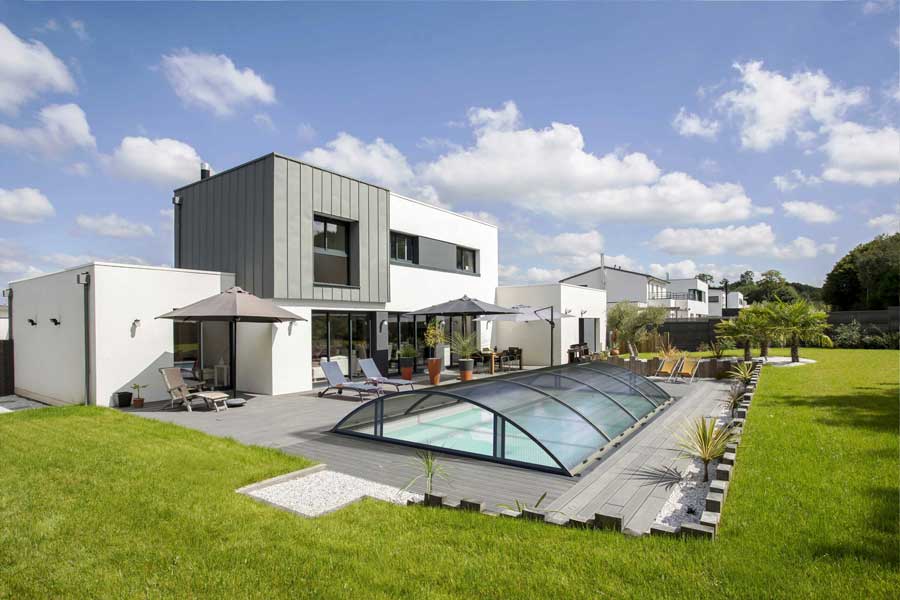 Why choose this model
The Basic model is ideal for those who need a functional and efficient enclosure, but at the same time want a versatile, designer solution.
Among the main strengths of this type is the possibility of using the pool even with the enclosure completely closed. The enclosures of the Basic models are extremely resistant to snow and wind loads and protect the pool from UV rays, thus reducing algae growth.