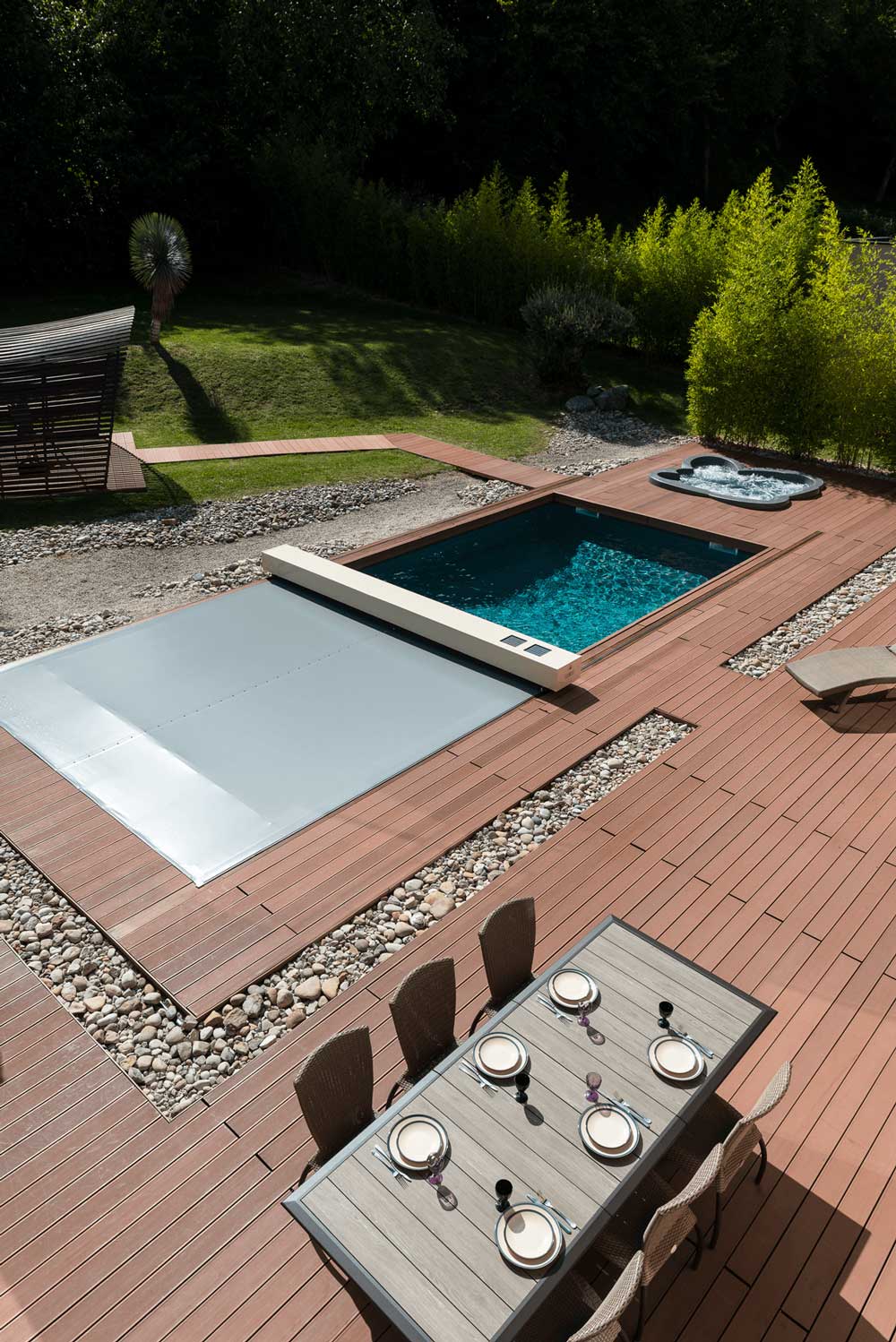 Walkable pool enclosures: design and functionality
The walkable pool enclosure is a versatile product that allows you to optimise the space occupied by the pool when the enclosure is extended. What distinguishes this configuration is the ability to blend into the landscape, as well as the possibility, for some models of the Minimal line, to be completely walkable.
The high-tech materials and the clean lines of this configuration find a perfect use in walkable enclosures for infinity pools, where functionality and elegance blend harmoniously with the environment. Thanks to the motorised opening and closing system, it is possible not only to operate the enclosure alone with great ease, but also to protect your pool from the sudden onset of bad weather.
By choosing an automatic walkable pool enclosure it is possible to reduce the costs of pool maintenance and enjoy the peace of mind guaranteed by "Made in Italy" products.
Walkable enclosures with unique design
Abritaly's walkable sliding pool enclosure combines the durability of PVC materials with the latest technology and refined design, characterised by minimal and elegant lines. Professionalism, attention to detail and experience have made Abritaly a benchmark for over 40 years for those who want a custom-made walkable pool enclosure design. An expert from the team will support you throughout the entire project, creating a made-to-measure product using multi-patented materials and respecting "Made in Italy" values.