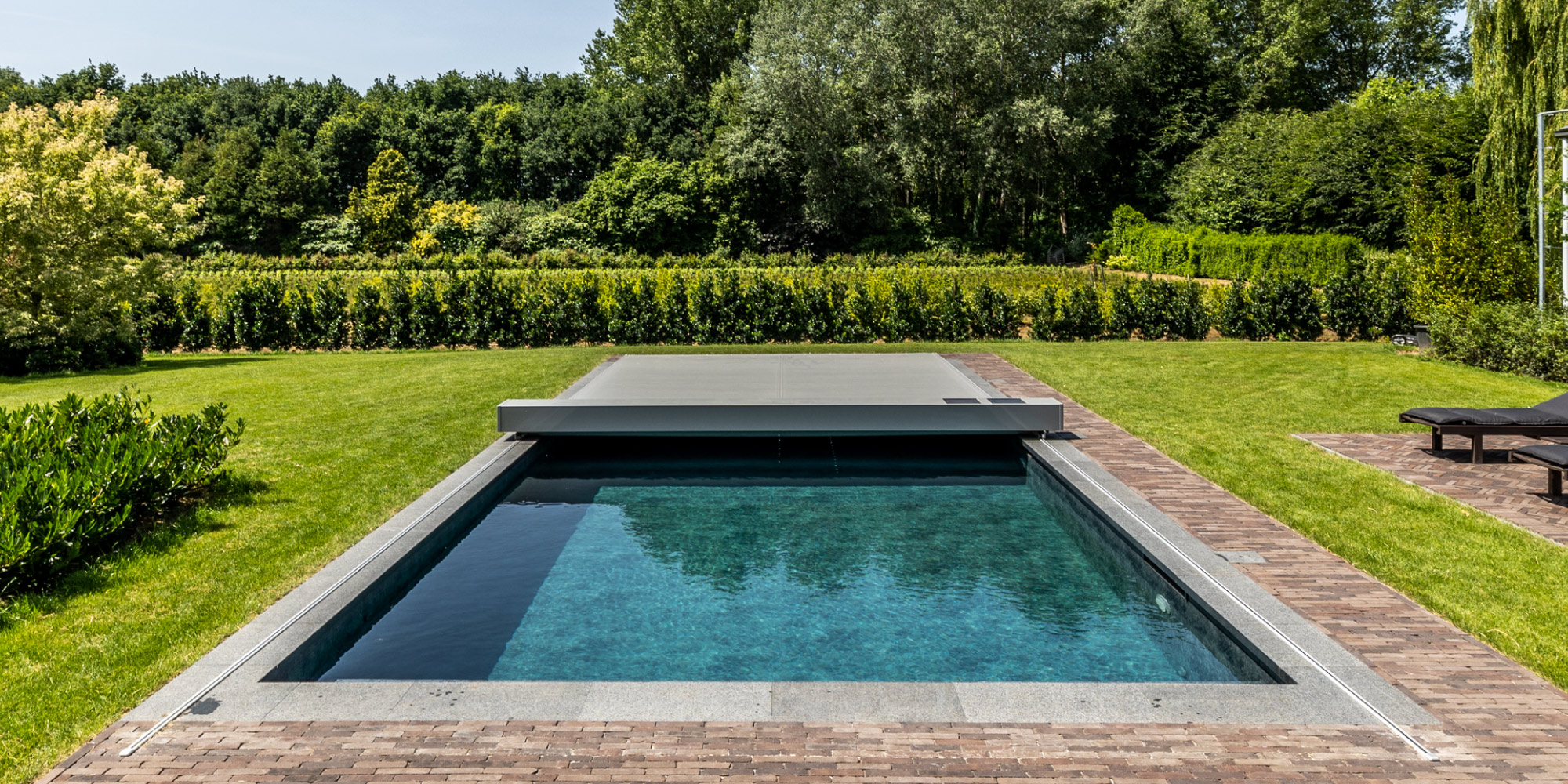 What are Minimal enclosures?
Abritaly's Minimal enclosures are flat pool enclosures with an uncluttered, elegant design that has minimal impact on the surrounding environment.
You can choose between unique enclosures such as Coverseal, flat, slatted or ultra-low telescopic enclosures according to your needs: each alternative is a guarantee of protection, thermal insulation and cleanliness for your pool which will be enhanced by a designer enclosure.
Advantages of Minimal enclosures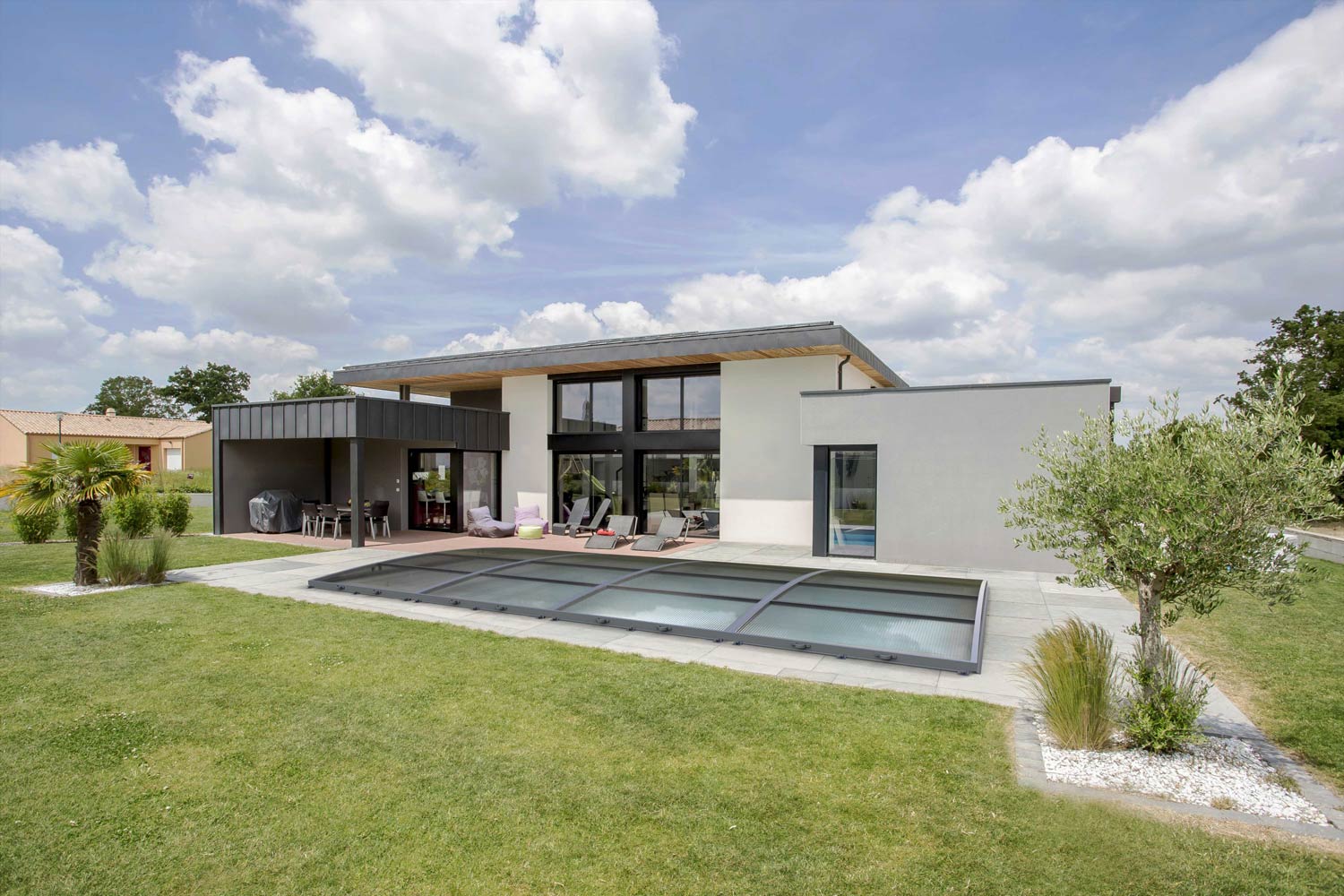 1
Protection: Minimal enclosures allow you to protect your pool from damage due to low temperatures while maintaining the elegance of the environment in which they are installed;
2
Practicality: Minimal enclosures can be used and stowed several times during the same day. This way you can enclosure your pool in the evening or at any other time, protecting it from the weather and keeping the water temperature constant.
3
Safety: Minimal enclosures are a valuable ally when you want to avoid accidental falls, especially of children and pets.
4
Thermal insulation: heating the pool can be very expensive. So choosing a pool enclosure that contributes to maintaining the internal water temperature is a major advantage in terms of energy and cost savings.
5
Italian design: Abritaly's entire range of products features elegant, "Made in Italy" lines that blend harmoniously into the surrounding landscape. This is why choosing a Minimal enclosure means enhancing your garden with an aesthetically pleasing element.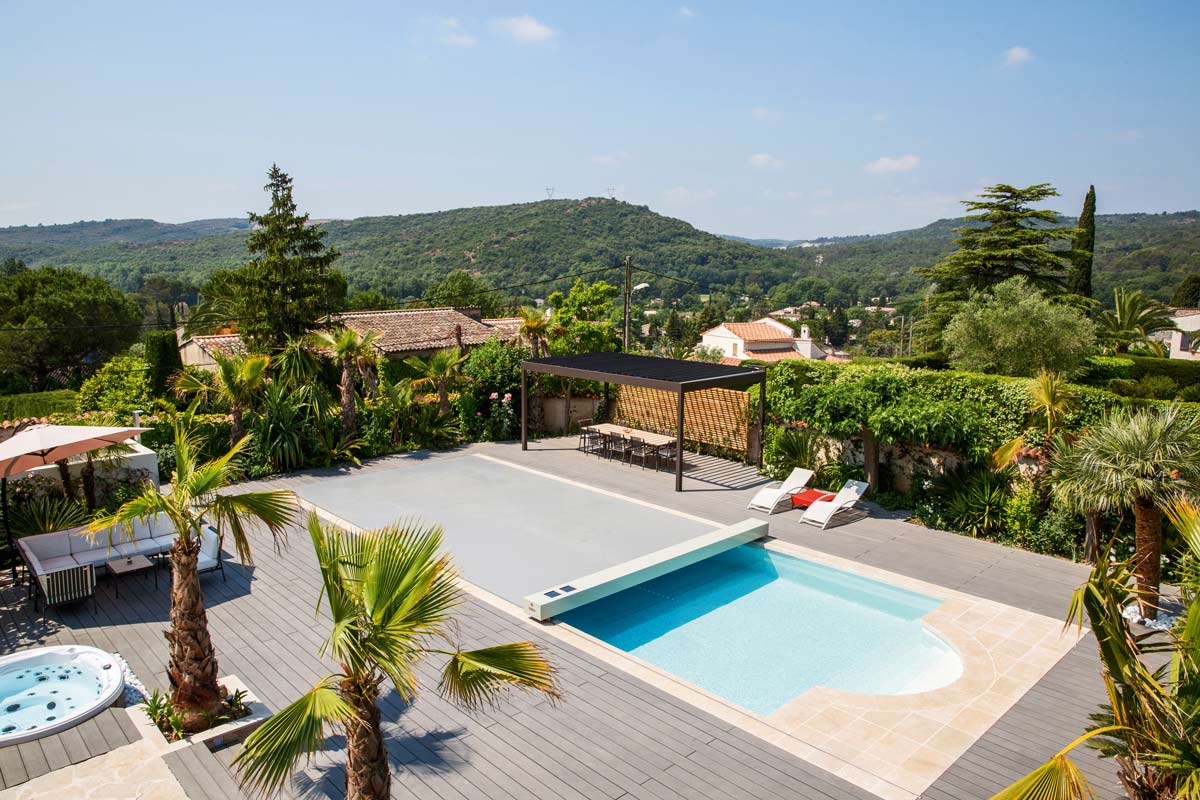 Why choose this model?
Abritaly's aim with the Minimal range of enclosures is to offer you the perfect combination of aesthetics and functionality. Ultra-low or flat enclosures have a smaller volume of air between the water and their surface: this increases the "greenhouse effect" produced, which is crucial for natural water heating.
As for design, these models feature clean, minimalist lines, which with their discreet elegance combine great efficiency with attention to style and enhancement of the environment where the pool is located.