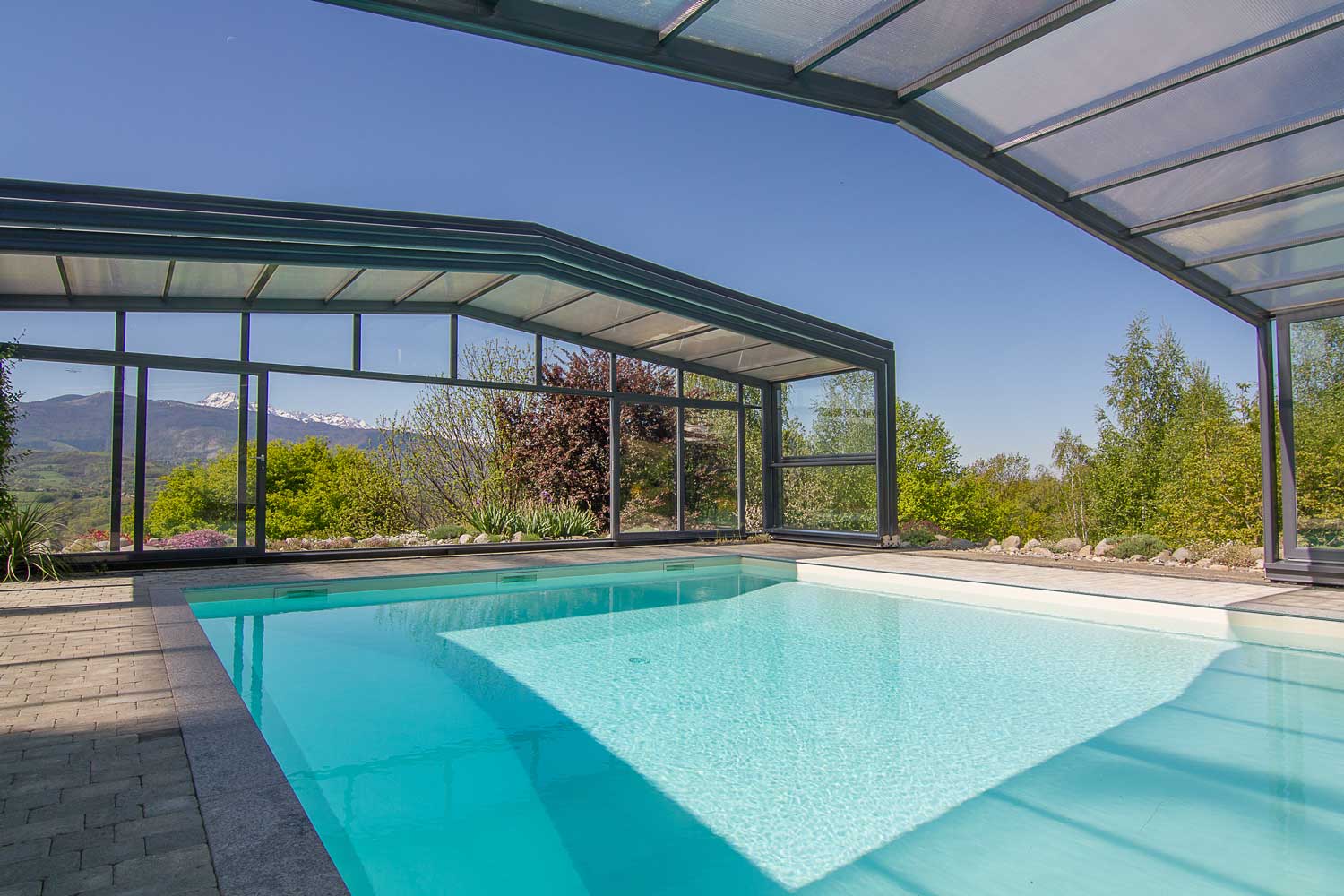 Aluminium enclosures: a combination of versatility and strength
Aluminium enclosures are a product with an elegant design, perfect for creating a sophisticated outdoor space around the pool. The characteristic strength of this material makes it possible to create structures that are safe and able to withstand high loads, as in the case of high pool enclosures, which are particularly common in hospitality properties.
Relax aluminium pool enclosures are characterised by a perfect combination of lightness, transparency and minimal lines, made possible by the combination of stainless steel connection plates, M8/A2 steel fixings and transparent glass panels. The result is an outdoor space that makes the use of the pool enjoyable even during winter and creates an environment of comfortable relaxation during the summer.
Aluminium enclosures with "Made in Italy" taste
The versatility of aluminium enclosures places no limits on imagination during the design phase: in fact, it is possible to choose from numerous options, such as front access doors, folding doors, and windows for a bright and welcoming environment. At the same time, the motorised aluminium enclosure model makes handling even more convenient.
Abritaly, with over 40 years of experience in the sector, offers tailor-made enclosure projects for public centres and restaurant facilities in search of an elegant, customised and high-tech product. An expert from the team will guide you through every phase of the project, to create an elegant, durable product with attention to detail: an original "Made in Italy" creation.
Pool enclosures in aluminium